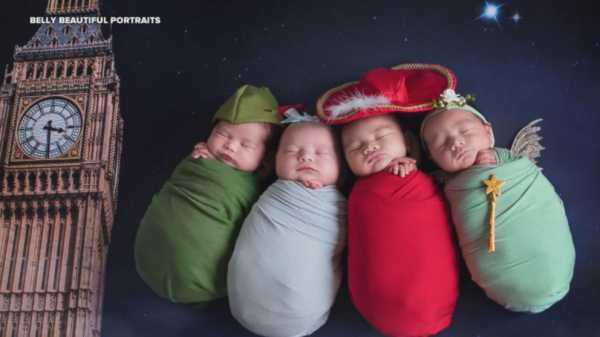 Until now.
Karen Marie is back and this time, it's a Peter Pan-themed shoot that's casting a spell over the collective heart of the Internet.
From Tinker Bell to Captain Hook — and of course Peter Pan — these adorable newborns didn't need any pixie dust to make this magical photo shoot come to life.
But they got a bit of magic anyway.
She told told ABC News, ""When we were shooting Peter Pan in the window scene, he stretched and it appeared like he was jumping through the window. No one could have posed that."
Karen Marie, who owns Belly Beautiful Portraits and is a big Disney fan, has "always loved Tinker Bell and Pixie Hollow but wanted to include baby boys so Peter Pan became the main inspiration for this shoot."
The photographer, who promises more Disney-themed shoots this year, said, "They will not disappoint."
Newborns and Disney? No doubt it will be magical.
Sourse: abcnews.go.com