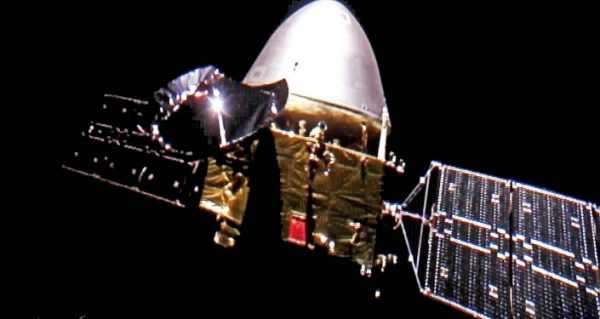 The Tianwen-1 probe of the China National Space Administration (CNSA) was successfully launched from the Wenchang Spacecraft Launch Site on July 23, 2020, and has been orbiting Mars since February 10. The interplanetary mission comes as China's second attempt to reach the Red Planet following a 2011 Mars mission dubbed Yinghuo-1.
Citing CNSA sources, Chinese state media confirmed that the Tianwen-1 probe successfully touched down on May 15 in the Red Planet's Utopia Planitia: Mars' largest recognized impact basin, with a diameter of around 3,300 kilometers (2050 miles). 
Reports of the historic event came hours after the Chinese space agency announced the tentative landing of the probe. The 5,000-kilogram (11,000-pound) spacecraft in question consists of an orbiter, deployable camera, lander and Mars rover Zhurong.  
At the time, officials slated the landing for some time between May 15 and May 19 (Beijing Time) in Utopia Planitia. 
Prior to the May 15 landing, the CNSA touted that it had amassed a "huge amount" of scientific data while orbiting Mars. 
Sourse: sputniknews.com