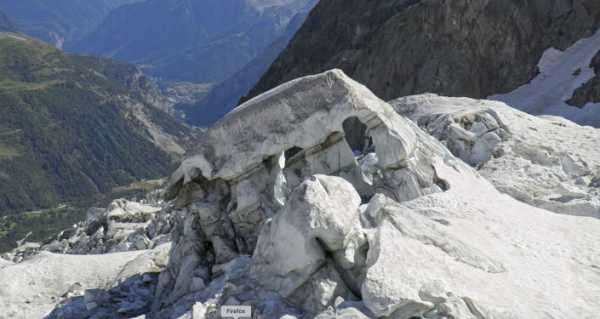 As soaring temperatures have resulted in the rapid melting of ice, experts predict that 95 percent of glaciers throughout the Alps could disappear by the end of this century. However, the climate change, despite its lamentable toll, has created unheard-of opportunities for archaeologists.
Alpine glaciers that are melting due to the effects of climate change are laying bare a prehistoric treasure-trove that is in danger of disappearing, spurring archaeologists to race against time to salvage the artefacts.
While scientists acknowledge the devastating toll that climate change is fraught with, it has opened up fresh opportunities for a separate field of research called glacier archaeology.
Millennia of Mountain Life
Recent discoveries have been overturning previous theories that people in prehistoric times did not venture up intimidating mountains.
If the artefacts laid bare by the melting ice are anything to go by, mountain ranges like the Alps were investigated by ancient man for the purpose of hunting, putting animals out to pastures, and in the search for raw materials.
​The body of a 5,300-year-old warrior, dubbed "Oetzi" which had been preserved inside an Alpine glacier in the Italian region of Tyrol, was the first major Alpine find in 1991.
​This was followed up by the discovery of a birch bark quiver dating as far back as 3,000 BCE in the Schnidejoch pass of the Bernese Alps, 2,756 metres (9,000 feet) above sea level.
Subsequently, leather trousers and shoes were also discovered, along with hundreds of other objects dating as far back as about 4,500 BCE. In September, archaeologists excavating the site in Schnidejoch came upon a knotted string of bast, or plant fibres suggested as dating back 6,000 years.
​The expert added that such organic materials would typically be lost to erosion if it were not for the ice preserving them intact.
​At the same time, the archaeologists warn that time may be running out for these treasures, acknowledging that understanding of glacier sites' archaeological potential possibly arrived "too late".
"The retreat of the glaciers and melting of the ice fields has already progressed so far… I don't think we'll find another Oetzi," added Marcel Cornelissen.
As they race against time, archaeologists have been urging hikers and others to alert them to finds.
Sourse: sputniknews.com