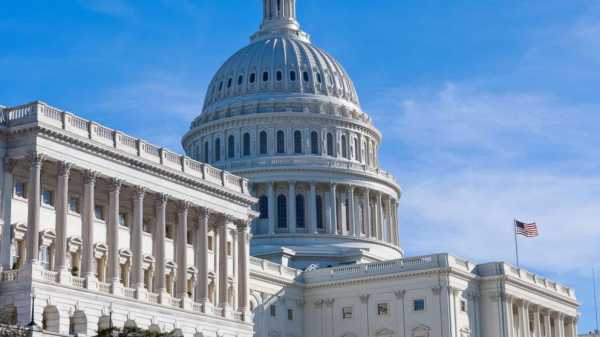 The vote was 245-182, with 17 Democrats joining 228 Republicans to send the measure to the Senate. Eight Republicans voted against the package, alongside 174 Democrats.
That bill now heads to the Senate where the minimal expectation is for Democrats to strip out the full year of defense spending.
But Senate Majority Leader Mitch McConnell and Senate Minority Leader Chuck Schumer could produce a bipartisan agreement to lift spending caps, raise the debt limit and tackle some other fiscal challenges – in addition to extending government funding through the end of the fiscal year.
That deal is close, according to Senate leaders, but it is not finalized yet.
Once the Senate amends the House-passed bill, it will need to go through another vote in the House before government funding runs out at the end of the day Thursday.
House Democrats relocated their planned policy retreat from Cambridge, Maryland to the U.S. Capitol in anticipation of further consideration of a spending package, should the Senate amend the House-passed bill.
Sourse: abcnews.go.com