"Well, I think it's terrible for a couple reasons," Donald Trump Jr. told The Daily Caller, when asked by interviewer Ginny Thomas, "What do you think about the left's efforts to frame your dad and anyone who supports your dad as a hater, as a racist, as a fascist?" (Thomas is married to Supreme Court Justice Clarence Thomas.)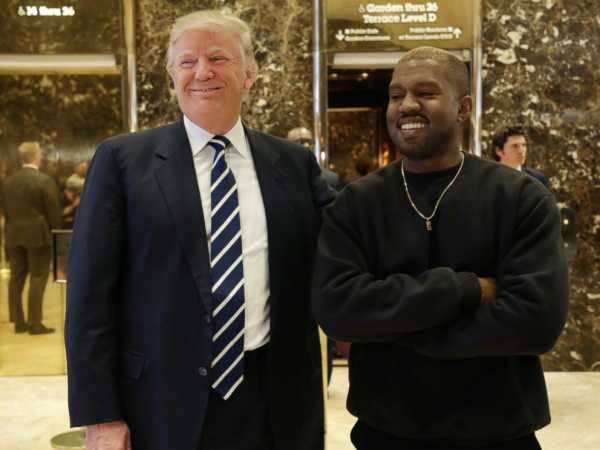 Seth Wenig/AP PhotoPresident-elect Donald Trump and Kanye West pose for a picture in the lobby of Trump Tower in New York, Dec. 13, 2016.
Trump Jr. explained to Thomas, "I spent this on the campaign trail when it was so obvious that was sort of the game plan. You know, 'we're gonna smear you with racist, fascist, whatever. The real problem is those things exist. Certainly, racism exists but if it's your response to any argument you can't win, you actually do real disservice to those people actually afflicted by it."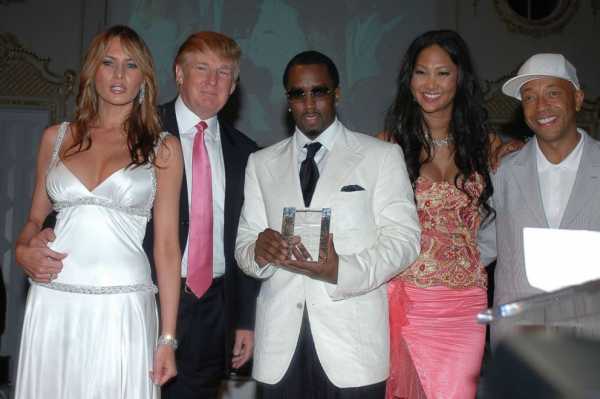 Gustavo Caballero/Getty ImagesDonald and Melania Trump, Sean 'P Diddy' Combs, Kimora Lee Simmons and Russell Simmons at Russell Simmons 'Art For Life Palm Beach' Honoring Sean 'P Diddy' Combs at Mar-a-Lago on March 11, 2005 in Palm Beach, Florida.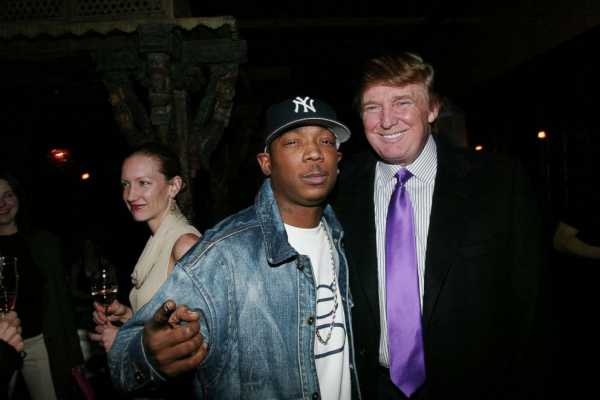 Evan Agostini/Getty Images)Rapper Ja Rule and Donald Trump attend the launch party for the new photo book, 'Backstage Sexy' at Spice Market February 11, 2003 in New York City.
Trump Jr. continued, "To those people who are actually oppressed and hurt by real racism, real sexism. So if you use it every time, what really happens … as people hear it, they roll their eyes and they move on because they realize it's nonsense. In this case, the problem is when people who are actually affected by it say it doesn't matter anymore. It's lost its effect because it's been numbing to people. You can only overplay your hand so many times before people start calling your bluff, so it's actually doing nothing on the positive side of being able to promote that as a real issue."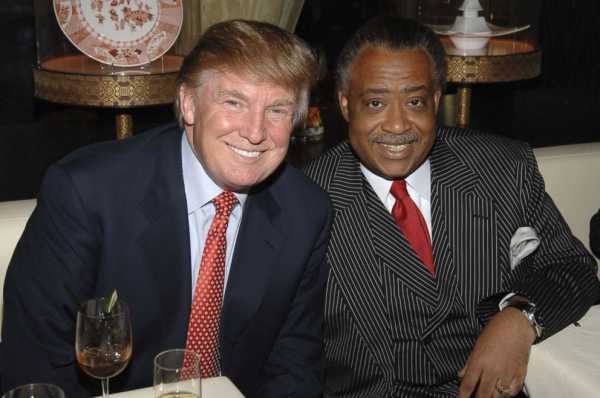 Jamie McCarthy/WireImageDonald Trump and Rev. Al Sharpton at the Megu Midtown at Trump World Towers in New York City, New York in April 2006.
And now for the clincher:
"And what it's doing, on the other side, is it's hurting those that are actually afflicted by it so it's been terrible to watch," Trump Jr., 40, said. "I see, I know him [the president], I've seen him my whole life. I've seen the things he's done. You know it's amazing — all the rappers, all his African-American friends, from Jesse Jackson or Al Sharpton, have pictures with him."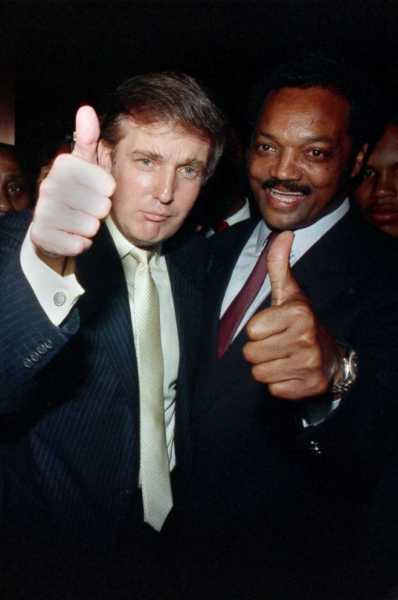 Getty ImagesDonald Trump joins Jesse Jackson at a party at Trump Plaza before the Tyson-Spinks title fight in 1988.
Sourse: abcnews.go.com