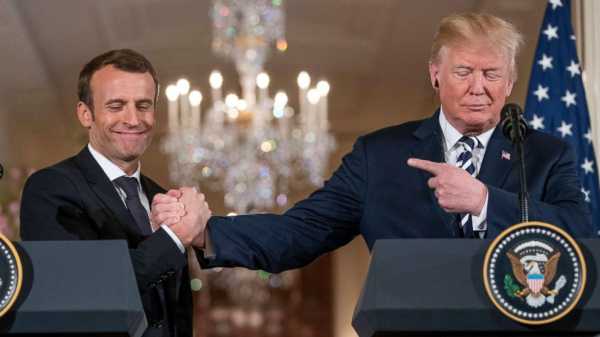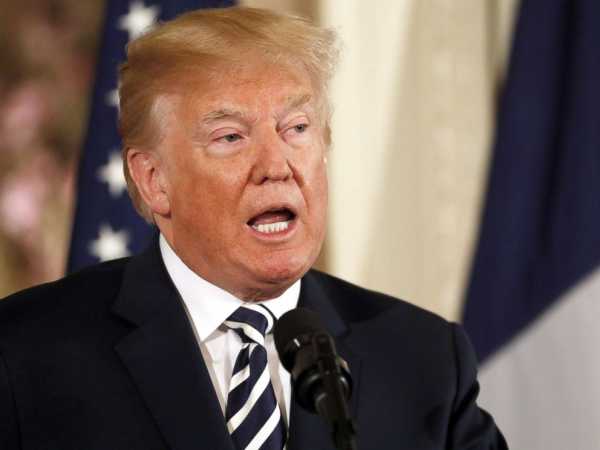 Shawn Thew/EPA/REX/ShutterstockPresident Donald J. Trump speaks as he holds a joint press conference with French President Emmanuel Macron at the White House in Washington, DC, April 24, 2018.
The president further reiterated his belief that the current Iran nuclear deal, negotiated during the Obama administration, is a "bad deal" that is "falling down" and should have "never have been made."
Trump also issued a direct warning against Iran: "If Iran threatens us if any way, they will pay a price like few countries have ever paid."
But even as the president suggested an openness to exploring a new Iran deal, he also hedged that such a deal may not come to fruition.
"I think we will have a shot to be a much bigger deal, maybe not deal, but we'll know fairly soon," Trump said.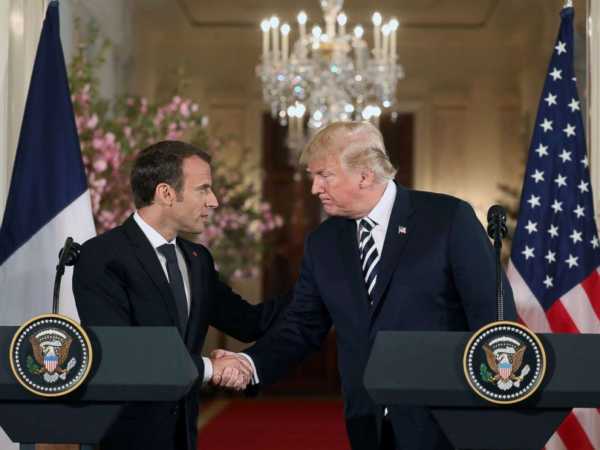 Ludovic Marin/AFP/Getty ImagesUS President Donald Trump and French President Emmanuel Macron shake hands before holding a joint press conference at the White House in Washington, DC, on April 24, 2018.
While President Trump stopped short of directly committing to the possibility of pursuing a new deal, President Macron made clear that he desires to pursue a new agreement, which Macron agreed is not sufficient to restraining Iran long term.
«It's not a mystery, we did not have the same starting positions,» said Macron. «I can say that we've had very frank discussion on that, just the two of us. You consider that the Iranian deal, the JCPOA, the one negotiated in 2015 with Iran is a bad deal. For a number of months I've been saying that this was not a sufficient deal but that it enabled us at least until 2025 to have some control over their nuclear activities. We, therefore, wish to work on a new deal with Iran.»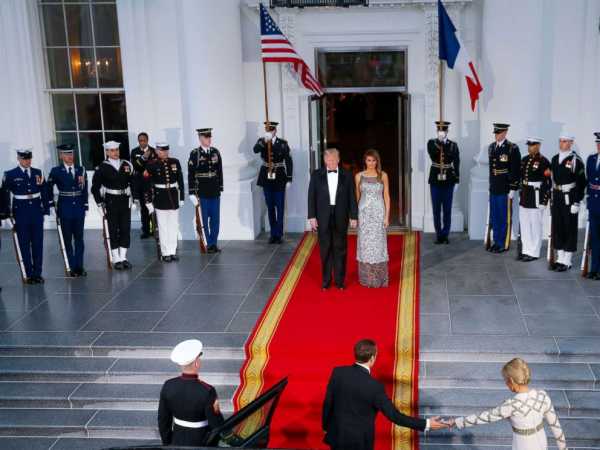 SLIDESHOW: President Trump hosts French President Emmanuel Macron for first state visit
Macron outlined his main interests in continuing to block Iran's nuclear development through 2025, something the current deal already does, while working to ensure that objectives are carried out long-term, and also end ballistic activities in the region.
«France is not naive when it comes to Iran,» said Macron. «But we do not repeat the mistakes of the past.»
Sourse: abcnews.go.com