Republican presidential candidate Vivek Ramaswamy would not revive a controversial Trump-era ban on transgender military members, he said Sunday.
"I would not reinstate a ban on transgender members," Ramaswamy, an entrepreneur who is polling at the back of the current 2024 GOP candidates, told ABC "This Week" co-anchor Martha Raddatz. "I would, however, be very clear that for kids, that's where my policies are very focused. We should not be foisting this ideology onto children."
Conservatives have increasingly called out what they call concerns over policies around transgender kids, including pushing for limits on the health care that those kids can receive related to their gender, arguing they are extreme.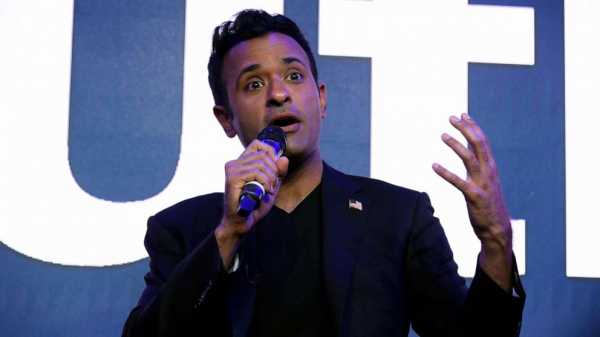 Republican Presidential candidate Vivek Ramaswamy speaks during a town hall meeting on the south side of Chicago, May 19, 2023.Paul Beaty/AP, FILE
Sourse: abcnews.go.com