Rep. Mike Turner, the chair of the House Intelligence Committee, on Sunday lambasted what he called increased military hostility by China and insisted the U.S. "stand strong" after recent provocations near American ships and planes and the suspected spy balloon that was shot down off the East Coast.
"What we're seeing is an unbelievable aggression by China," Turner, R-Ohio, told ABC "This Week" co-anchor Martha Raddatz. "If you look at the balloon that flew over the United States, the Chinese police stations, the aggressiveness against our both planes and ships and international water, it goes right to the heart of what President Xi [Jinping] said when he stood next to [President Vladimir] Putin in Russia where he said they are trying to make change that has not happened in 100 years."
"They're trying to flex their muscles and advance authoritarianism. We need to stand strong," Turner said, "and this administration needs to stand strong against this type of coercion."
China could also be used as a countervailing force to curb the nuclear risk from North Korea, he said.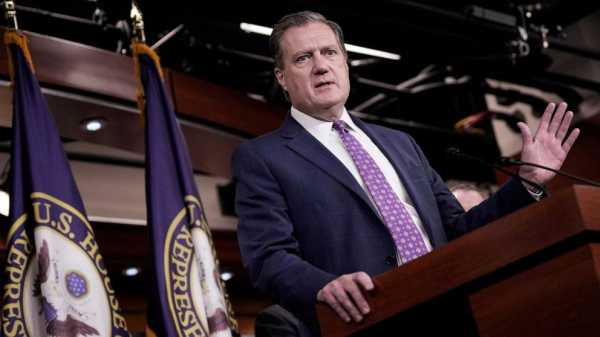 Ranking member of the House Intelligence Committee Rep. Mike Turner speaks during a news conference with members of the House Intelligence Committee at the U.S. Capitol Aug. 12, 2022 in Washington, DC.Drew Angerer/Getty Images, FILE
Sourse: abcnews.go.com