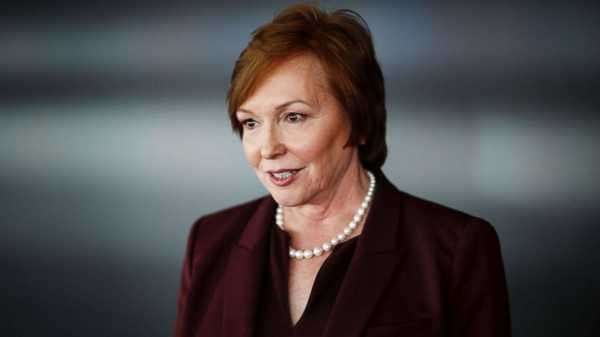 Dr. Brenda Fitzgerald had invested in stock at tobacco companies only a month after assuming her role at a federal agency that claims to be "at the forefront of the nation's efforts to reduce deaths and prevent chronic diseases that result from tobacco use."
Fitzgerald's ethically compromising financial investments were reported by Politico on Tuesday.
"Dr. Fitzgerald owns certain complex financial interests that have imposed a broad recusal limiting her ability to complete all of her duties as the CDC Director," said HHS spokesman Matt Lloyd in a statement. "Due to the nature of these financial interests, Dr. Fitzgerald could not divest from them in a definitive time period."
Fitzgerald, an obstetrician from Georgia, became director of the CDC in July, but her finances have been under a microscope since she assumed her role.
Sen. Patty Murray, D-WA, the ranking member of the Senate Health, Education, Labor and Pensions committee, in December called for Fitzgerald to "resolve ongoing conflicts of interest."
New CDC Director questioned about financial conflicts
"Your continued investments will prevent you from leading on critical issues that fall under [CDC's] mission," Murray wrote Fitzgerald in a recent letter. "In order to ensure that the CDC is led by an individual who can engage on all issues under its purview, it is imperative that you resolve the issues that are currently limiting your ability to divest from these holdings."
CDC reports that the flu epidemic is the worst in nearly a decade
The Politico report revealed Fitzgerald held stock in Japan Tobacco, Reynolds American, British American Tobacco, Imperial Brands, Philip Morris International, and Altria Group Inc. She also had made sizable purchases of stock in pharmaceutical and health insurance companies.
Fitzgerald is not the first person at HHS to come under fire. Last year, then-Secretary of HHS Dr. Tom Price resigned after it was revealed he traveled to government events on private jets with taxpayer funds.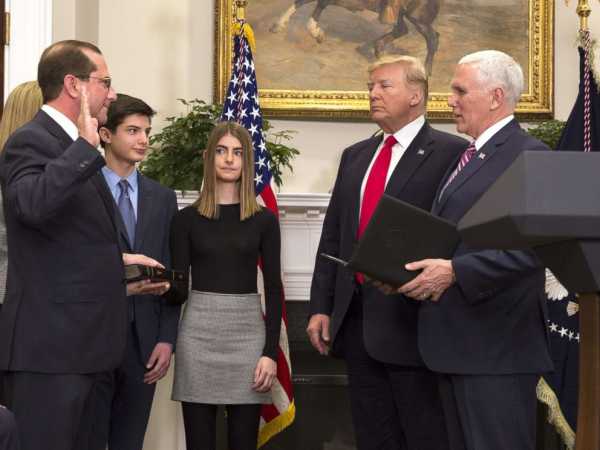 Chris Kleponis/Getty ImagesVice President Mike Pence swears in Alex Azar as the new Secretary of the Department of Health and Human Services with President Donald J. Trump, Jan. 29, 2018 at The White House in Washington, DC.
On Monday, Alex Azar was sworn in by Vice President Mike Pence as the HHS Secretary at a ceremony with President Donald Trump at the White House.
Sourse: abcnews.go.com