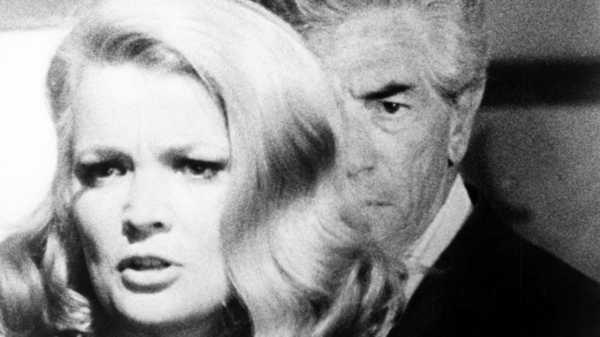 Each week, Richard Brody picks a classic film, a modern film, an independent film, a foreign film, and a documentary for online viewing.
"The Elephant Man"
Photograph by Paramount/Everett
The Academy's track record regarding the actual best movie of the year has been abysmal, but there are many worthy greats among the runners-up. 1980 was an excellent year for black-and-white historical films, with Martin Scorsese's "Raging Bull" and David Lynch's "The Elephant Man." Both films were nominated for eight Oscars; at least Scorsese's came away with Best Actor (Robert De Niro) and Best Editing (Thelma Schoonmaker); "The Elephant Man," astoundingly, left empty-handed. Lynch's film is based on the true story of Joseph Merrick (John Hurt), a London man of the late nineteenth century whose deformities relegated him to life in a sideshow until he was rescued, studied, and befriended by Dr. Frederick Treves (Anthony Hopkins). It's a modern-classic "Beauty and the Beast"-like drama of a beautiful soul in a ravaged body—but Lynch's version also depicts the hallucinatory strangeness of England's newly industrial society, and also the howling subjectivity of Merrick's (and, ultimately, everyone's) self-image. To this day, it's one of Lynch's best movies; as such, it's also evidence that Lynch himself is a victim of his times—his ideal calling would have been as a studio director, applying visionary artistry to such a varied range of classical stories that his sensibility would expand and deepen. Instead, he's been pressed into the role of his own screenwriter, often a lesser one. Lynch's extraordinary work on "The Elephant Man" offers a fine illustration of the distinction between Best Picture and Best Director; his direction elevates a good script into a great movie.
Stream "The Elephant Man" on Amazon, Vudu, and other services.
"Cleopatra"
Photograph by Pictorial Press Ltd / Alamy
Joseph L. Mankiewicz's "Cleopatra," from 1963, a Best Picture nominee, is a colossal movie in duration (more than four hours), scale (a cast of literally thousands, on overwhelmingly large sets and locations), and budget (it nearly bankrupted Twentieth Century Fox)—yet it's also a personal film, imbued throughout with Mankiewicz's passion, insight, and sensibility. The drama is gleaned from Plutarch but steeped in the corridors of Hollywood power. Julius Caesar (Rex Harrison) heads to Alexandria to pursue the fleeing rebel Pompey, and there encounters the Egyptian queen, Cleopatra (Elizabeth Taylor); they become allies in war, and lovers, who soon marry. After the murder of Caesar, his faithful second-in-command, Mark Antony (Richard Burton), visits Cleopatra in the hope of restoring the alliance, and romance blooms again, in a drastically different and tragic way. Mankiewicz captures, with a fierce melodramatic flair, the historic impact of intimate and erotic wrangles in the halls of state. There's a Shakespearean energy to the sharp political dialectic and the mighty political pageantry (matched by the exhilarating profusion of visual detail), and it's all the more tinged with irony in the director's own onscreen response to his 1953 film of Shakespeare's "Julius Caesar."
Stream "Cleopatra" on Amazon, Vudu, and other services.
"Faces"
Photograph from Everett
John Cassavetes single-handedly revamped the movie landscape with "Faces," filmed in 1965 and released in 1968, to surprising results—three Oscar nominations, including Best Supporting Actress, for Lynn Carlin, whom Cassavetes had met when she was working as Robert Altman's secretary and who had never acted in a movie before. Or, rather, Cassavetes did this revamping double-handedly—he worked with the actress Gena Rowlands. Cassavetes and Rowlands were married; they filmed in their house, which they also mortgaged to finance the production. Above all, Rowlands—an experienced actress who'd never had an apt showcase for her astonishingly original artistry—created, in Cassavetes's film and in communion with his sensibility, a new kind of movie acting, both extravagantly theatrical and ferociously opaque, impulsively strong and agonizingly vulnerable, that's perfectly matched by the agile and playful yet granitic, virtually Beckett-like image repertory that the director developed. The story is a suburban roundelay of eroticism, stifled romanticism, and marital love and conflict. A call girl (Rowlands) entertains two businessmen and quickly develops an intimate bond with one of them (John Marley), whose wife (Carlin) goes out for the night with friends and comes home with a proto-hippie-ish playboy (Seymour Cassel, who was nominated for Best Supporting Actor). The movie's image of epochal intimate furies churning behind the façades of prosperous gentility are an astonishment to this day.
Stream "Faces" on Amazon, FilmStruck, and other services.
"The Missing Picture"
Photograph from Strand Releasing/Everett
The Best Foreign Language Film category is irredeemably tainted: the Academy's rules cede the nomination process to every country's official film boards, allowing each country to nominate one film, rather than allowing the Academy to choose nominees freely from among the year's foreign-language releases. As a result, the Oscars misses almost all of the best foreign-language films, almost every year, and even finding worthwhile runners-up is hard work. But the Cambodian director Rithy Panh's 2013 documentary "The Missing Picture," actually a sort of documentary and autofiction hybrid, is among them. He re-creates his family's experiences in Phnom Penh at the time of the Khmer Rouge revolution in 1975, and then details their sufferings in labor camps in the years that followed. Panh tells the story through a blend of interviews, archival footage, his own voice-over narration, and diorama-like reënactments of events that he realizes with small, handmade figurines. The story that he tells is one of relentless depravity, of societal destruction wrought in the name of rigid political virtue. Panh restages the past by superimposing the figurines onto footage of the city from the time of his youth; he analyzes propaganda footage to reveal the horrific truths that they don't quite hide; and he ranges widely through political events of the time to accuse the world's governments of actions ranging from complicity with the Khmer Rouge murderers to convenient indifference. It's a historical film that, in its blend of testimony and analysis, remains painfully resonant in a time of other unredressed large-scale atrocities.
Stream "The Missing Picture" on Amazon, Netflix, and other services.
"Bridge to Freedom: 1965"
Youtube
The Academy has long struggled with the question of documentaries made for television but released in theatres. One of the 1987 documentary nominees was an extraordinary episode from a historic TV series—the sixth and final episode, "Bridge to Freedom: 1965," of the first season of "Eyes on the Prize: America's Civil Rights Years," directed by Callie Crossley and James A. DeVinney. The episode details the protests, centered on Selma, Alabama, over the right to vote, with a wealth of outrage-stirring, evocative archival footage of white officials using violence against peaceful black protesters, using contemptuous and hateful language to address black citizens, and abusing the law to deny citizens their rights via deceptive processes. The film also unfolds conflicts and tensions within the civil-rights movement, between the Southern Christian Leadership Conference, led by the Reverend Martin Luther King, Jr., and the Student Nonviolent Coördinating Committee, led by John Lewis and James Forman (who is interviewed for the film and offers remarkable testimony about his efforts to maintain unity). It's the documentary version of the crucial events that Ava DuVernay movingly dramatized in "Selma"; made just two decades after the events, "Bridge to Freedom" joins historical urgency with an overwhelming plethora of absorbing, astounding details. Seen today, amid new efforts to suppress the votes of black citizens, it's a cause for renewed fury.
Stream "Bridge to Freedom: 1965" on Kanopy.
Sourse: newyorker.com