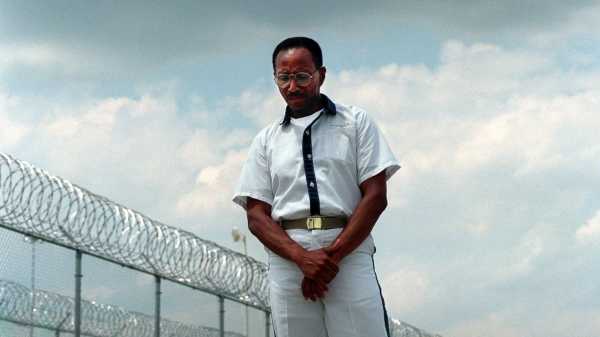 In 2016, Payne Lindsey, a twenty-eight-year-old freelance filmmaker in
Georgia—now thirty, and the host of "Atlanta Monster," the No. 1 podcast on iTunes for much of its existence, about the Atlanta child murders of 1979-81—was
looking for a project. "I've been a storyteller my whole life," he told
me recently. Professionally, he'd been working on commercials, short
films, music videos. "I wanted to make my breakout documentary piece, my
first film," he said. "I wanted to do something really big, and I was
always a fan of true crime." He liked "Serial," "Making a Murderer,"
and, especially, "The Jinx," Andrew Jarecki's 2015 HBO documentary about
the alleged serial killer Robert Durst. "I was blown away by it,"
Lindsey said. "You know—wow. These guys really did make a difference."
(A hearing for a possible murder trial for Durst is scheduled for
April.) "They basically caught this guy red-handed," Lindsey said. "It's possible. I was, like, What if I could do that?"
Lindsey had no experience in journalism or investigation. "But I liked
doing it, just like anyone else," he said. "I think everyone has a
little sleuth in them." He searched online for Georgia cold cases and,
intrigued by the one with the biggest file in the history of the Georgia
Bureau of Investigation, that of the 2005 disappearance of Tara Grinstead, a high-school teacher in rural Ocilla, he decided to
investigate. What he found led not to a film but to his first podcast,
"Up and Vanished." "I didn't want to raise
money," he told me. "I wanted to get the story out there first and work
on building something big." He teamed up with a producing partner,
Donald Albright, a music-industry veteran. They ultimately formed a company called Tenderfoot TV—a name that's a bit odd to keep
hearing repeated on a podcast.
"Up and Vanished," which has been downloaded more than a hundred and fifty million times, is a sprawling, fascinating, unnerving
concoction—dozens of episodes and bonus episodes in which locals
speculate about murder, sexual liaisons, secrets, and coverups. As it
begins, Lindsey is a naïf, equipped mostly with gumption, the Internet,
and his grandmother's tips (her best friend attended the barbecue where
Grinstead was last seen) and her folksy support (she bakes "cowboy
cookies" for a few lucky listeners who write reviews on iTunes). Lindsey
also connects with a helpful private investigator who had worked on the
case, and off he goes.
Lindsey's narrative authority feels neither rock solid nor entirely
suspect. He's figuring it out, and you're figuring him out, too. The
writing is earnest, with hints of pulp: Grinstead, who was thirty years old, white, and a former Miss Georgia contestant, is described as a
"former beauty queen" and a "gorgeous brunette with a striking smile."
Lindsey discusses her relationships, reads her e-mails to us, lets clips
of speculating interviewees run on and on. He calls experts to speculate
further, rather loosely. The show has an improvisational, let's-try-this
quality: in the fourth episode, Lindsey gets a lead on a suspicious
patch of dirt under a porch, grabs a shovel, and goes to dig. "Every
second, I feared I would see something I would never be able to unsee,"
he says, over the sounds of a shovel scraping through soil. Sometimes a
dramatic second narrator, whom Lindsey identifies only as "my friend
Rob," appears, as if spliced in from a movie trailer. ("He's done
voice-over work and sound design with me in the past," Lindsey told me.
"He's just someone I thought had a cool voice.") Tape varies widely in
sound quality; editing can feel tentative. But Lindsey takes his work
seriously, respects his interviewees, and keeps sensitive details
obscured for privacy.
Donald Albright and Payne Lindsey, founders of the company Tenderfoot TV, have been learning the craft of audio journalism, and of investigation, on the job.
Photograph by Ousman Sahko
How did he know what he should and shouldn't include? He did "a bunch of
research" on "the legalities of cold cases and the different rules there
are for journalists," he told me. "But, for the most part, I used my own
moral compass as the guide." On the podcast, we hear several
interviewees praise him for his empathy and approach. All the
speculation about who the killer was didn't bother him, he told me. "It
just so happened that she had a lot of acquaintances who didn't have the
best alibis," he said. "So, for years, everyone speculated. I was more or
less looking into the community and what they thought. I never stated,
'Hey, this is what I think.' I think that in order to get to the truth
you have to sift through all these leads."
Six months into Lindsey's investigation, a woman called in a tip to the
authorities and two men were arrested in connection with Grinstead's
murder. The suspects hadn't been mentioned on the podcast; Lindsey
didn't know who they were. But he pivoted to researching their story and
exploring it as thoroughly as he could. Because of a gag order and other
factors, basic facts—evidence, motives, the suspects' credibility—remain
obscure. But Lindsey is undaunted. In one episode, he has a man and a
woman read us messages between one of the suspects and a stranger he
confides in. The messages are disturbing, graphic, and performed
theatrically; it's horrifying. In another, Lindsey talks to the
ex-girlfriend of one of the suspects—her mother called in the tip—and
ends up giving her a righteous earful about morality. But, despite these
dubious choices and the intractability of the case, Lindsey manages to
finagle an ending to the podcast that implies a plausible twist without
being ethically reckless.
Yet my misgivings persisted throughout. Later in the feed, there are
episodes from a months-long, seventeen-city "Up and Vanished" live tour.
It feels like an unsavory victory lap. Lindsey's friend Rob is back,
now as m.c., introducing Lindsey and others in
show-biz fashion, to cheering. The energy in the room is intense. During
a Q. & A., Lindsey is applauded for having scolded the ex-girlfriend.
"You kind of went off on her," an audience member says, admiringly.
"That was a game-changer." Lindsey modestly frames it as just something
he had to do. (That moral compass again.) The man continues, "Is there
any kind of legal way that we can, like, make this woman pay for it?"
Lindsey demurs, keeping the fervor in the room at a low boil. They're
all detectives now—and they want justice. The legal outcome of the
Grinstead case is undetermined; a trial is forthcoming. Meanwhile,
Lindsey is onto the next case.
"Atlanta Monster," produced by Tenderfoot TV in collaboration with
HowStuffWorks, began in January, and it was No. 1 on the iTunes charts
for four weeks in a row. At first, "Atlanta Monster" feels almost like a
different genre from "Up and Vanished"—a big leap forward in narrative
authority and sophistication.
In the Atlanta child murders, as they were known, at least twenty-eight
children, almost all black boys from poor neighborhoods, went missing or
were found killed, many of asphyxiation, between 1979 and 1981. As the
podcast begins, people who lived in Atlanta during that time set the
scene—we hear substantive description and commentary from victims'
relatives, historians, detectives, and journalists, augmented by
archival news audio. It's devastating, riveting. To the podcast's
credit, Lindsey, who is young, white, and previously unfamiliar with the
case, doesn't appear until several minutes in; the focus is not on him
but on the victims and the traumatized community, where it belongs. But
when he does introduce himself he can't resist a little pride. He says,
about "Up and Vanished," that "the case remained ice cold for more than
a decade," but that, six months into his podcast, arrests were made and
at long last "this small-town community had some answers." Right away,
the tension between these two impulses—to create a thoughtful narrative
podcast that contextualizes a story about race, crime, and justice or to
create a true-crime podcast that saves the day and sometimes showcases
its own heroism—dominates the experience of listening to "Atlanta
Monster." I think that Lindsey wants to do both things at once, whether
he realizes it or not, and he may not fully know the difference.
The interviews in the early episodes are often excellent. Calinda Lee,
of the Atlanta History Center, deftly provides both cultural and
emotional context. By the late seventies and early eighties, she says,
the first generation of African-Americans who had benefitted from school
desegregation at the secondary and collegiate levels, who might have
"attended segregated primary schools and still had those memories," were
professionals in the workforce. When the murders began, Lee says, she
was a nine-year-old living in the Fourth Ward, "which was one of the
areas from which children were taken. And I remember, as a child,
whispers and chatter among children—if you can imagine, this real-life
bogeyman is actually out there." A child she went to summer camp with
was abducted, "and there wasn't a sense that that anything very serious
was happening to protect us"; little was changing "except that we were
very afraid and our parents were very angry." Every child who
disappeared was black and poor. "Many of them came from public-housing
projects. And so all of that definitely conspired to make folks feel
like this is something that is happening to the least of us. And nobody
cares." Lee does oral-history work, and she says that there's a
"distinct gap between white Atlantans and black Atlantans" in their
memories of that time—"a profound sense of separate realities and
separate societies."
For black Atlantans affected by the killings, answers and support were
not forthcoming. Mothers demanded justice at City Hall; the police force
was experiencing upheaval. We hear an affable ex-F.B.I. agent who goes
by the nickname Popcorn explain that the police department's detectives
were inexperienced, and he offers racial dynamics as the cause. This
explanation is interesting but wobbly. Popcorn explains that the first
black mayor of Atlanta, Maynard Jackson, said that he "wanted to make
the police department more brown," so experienced white police officers
left; black recruits were given answers to tests in what became a "huge
cheating scandal." Is this accurate? A generalization? We don't know.
The presentation of cultural details is on more solid footing. The mayor
offered a cash reward, supplemented by a donation from Muhammad Ali, for information on the murders; the
city held a benefit concert, and on the podcast we hear clips of Frank Sinatra singing
"Come Fly with Me" and of Sammy Davis, Jr., saying, "Such a horrendous
tragedy as this . . . certainly affects all of America." TV stations began
playing "It's ten o'clock. Do you know where your children are?" P.S.A.s.
The F.B.I. got involved with the investigation, and it employed
profilers; the police used psychics sent by the National Enquirer.
Later, we hear about a bridge stakeout and the arrest of Wayne Williams,
a young local talent scout who does indeed seem suspect—smart, odd, into
recruiting boys for professional projects, driving around for unlikely
reasons in the middle of the night with suspicious items in his car.
Williams was eventually convicted of the murders of two adults, on
reasonable but not completely damning evidence, and the child murders
were effectively ascribed to him, too; the investigations of their cases
were suspended. Many families of the child victims don't believe that
Williams is responsible or that justice has been served. Later murders
and disappearances of Atlanta children were not framed as being part of
the Atlanta child murders, and the media moved on. The city was eager to
move on, too—the situation was bad for tourism, and people didn't want
to live in fear.
Lindsey and Albright are doing a deeply worthy thing by reëxamining this
case and its effects and, so far, by asking many of the right questions.
To do justice to the project, though, they will have to investigate the
crime thoroughly enough to get more answers than we had before,
investigate the original detective work and legal process, and
contextualize them so that we understand. These are extremely ambitious
goals. I have high hopes, but I'm wary.
Victims of the Atlanta child murders of 1979-81—Aaron Jackson, Terry Lorenzo Pue, and Patrick Rogers.
Photograph by Bettmann / Getty
In the fifth episode, "Wayne's World"—grim joke, that
title—Lindsey reveals that he has been talking to Wayne Williams for
two months: a dramatic development, podcast-wise, that is played for
further drama. We hear a recording of seemingly the entire dial-in
procedure with the prison—not a scene-setting snippet, as in "Serial,"
but two full minutes of prompts and beeps and boops, as if we are
listening to elaborate automated banking transactions set to suspenseful
music. Williams is riled up and hard to parse psychologically; Lindsey
doesn't edit him much or have a robust give-and-take. I suspect that
Lindsey is a bit in thrall of his Wayne Williams connection, and I'm not
sure that it bodes well.
Lindsey and Albright are still learning the craft of audio journalism,
and of investigation. Many elements of the podcast establish trust; some
impede it. In Episode 5, leads about sex trafficking and pedophilia
emerge, and, though the podcast includes clips of people talking about
the ethical injustice of linking gayness with pedophilia, Lindsey
earnestly uses the term "homosexual ring," before playing clips of
Williams and an old news announcer saying it. He should have used a
different phrase or clarified that he was quoting it; we shouldn't be
wondering, even briefly, if he thinks "homosexual ring" is a reasonable
way to describe criminals. Other elements unnerve, too. The show's
music, an often corny synth-noir plink-plink, can be distracting,
especially in an instance when it's played under a recitation of the
victims' names. What should be a sober confrontation with the scope of
the tragedy merges with a distasteful wielding of drama. We don't always
have a clear sense of Lindsey as our guide; he can seem reluctant to
edit interviewees or to weigh in; sometimes speakers aren't identified.
Jarring ads pop in after all kinds of grim scenarios: suddenly Lindsey
will be talking about home-security systems, tuxedo rentals, or
life-changing underwear in the same earnest tones that he uses for his
narration. "It's actually impossible to get a wedgie," he tells us
about the underwear, after singing the praises of its time-saving
horizontal quick-draw fly.
I hope that the "Atlanta Monster" project can effect more justice—legal,
emotional, or otherwise—for the tragedies' many victims than the arrest
of Wayne Williams alone did. By bringing the right kind of attention to the story it could do some good.
But is this team making smart, responsible choices? Is Wayne Williams a
trustworthy collaborator? On the one hand, Williams mentions a conspiracy in his case involving the F.B.I., Iran-Contra-induced paranoia in Washington, and George Bush; here, Lindsey expresses surprise, and he later emphasizes the need for "hard evidence." But Williams, in fact, does seem to have some good leads about the crimes. The sixth episode, which came out on Friday, explored the ever more plausible theory about a sex-trafficking ring. It seems increasingly likely that homophobia and our cultural inability to confront sexual abuse, let alone talk about it, played a significant a role in this tragedy, too, and I hope that Lindsey and his peers are up to the challenge of elucidating that.
"Atlanta Monster" and "Up and Vanished" will likely inspire countless more Payne Lindseys; whether or not these cases are ever effectively resolved, Lindsey—with hit podcasts and a forthcoming "Up and Vanished" TV series, for Oxygen—has accomplished his goal of doing something big. During one of their prison phone calls, Williams seems on board with that goal. "You're going to find out all of what happened behind the scenes on this," he tells Lindsey. "It will be one of the biggest stories you've ever done—I promise you that."
Sourse: newyorker.com