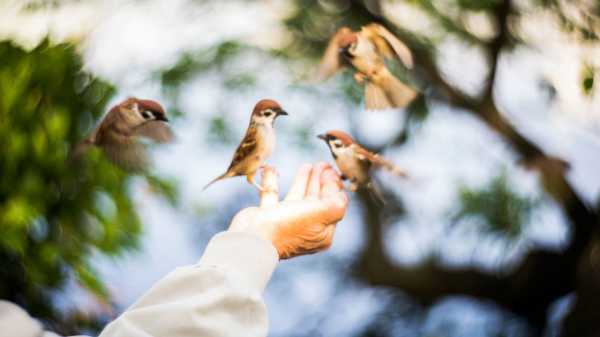 The Japanese practice of shinrin-yoku—literally translated as "forest
bathing"—is based on a simple premise: immerse yourself in the forest,
absorb its sights, sounds, and smells, and you will reap numerous
psychological and physiological benefits. The Forest Agency of Japan
launched a campaign to introduce the activity in 1982, and, since then,
its popularization there has been matched by a stream of supporting
research concerning the role that nature can play in human health.
Studies have shown that regular exposure to forest environments can
lower blood pressure and anxiety, reduce anger, and strengthen the immune system.
The forest-bathing ethos has gained traction in the United States, too:
you can now sign up to join the national Forest Bathing Club (whose registration form includes
a field for "spirit animal"), or apply to become a certified forest-therapy guide.
Or you can simply go to a local greenspace, disconnect, and listen to the trees.
"Nature heals me with a mysterious power," the photographer
Yoshinori Mizutani recently wrote to me in an e-mail. Born in the
countryside, surrounded by mountains, Mizutani told me that shinrin-yoku has always been a part of his daily life. In Tokyo, where
he now lives and works, he takes his camera to the city's parks and
engages in a kind of photographic forest-bathing practice. In a new
series of kaleidoscopic images created for The New Yorker, his
communion with nature starts at an almost cellular level. In one photo,
a spindly blade of grass splits lengthwise, exposing its green
connective fibres like vertebrae; in another, a marigold-colored
caterpillar dangles, visible in minute detail against a smear of green
leaves. Throughout the series, Mizutani's abstracted use of blur
cushions his subjects, painting a simultaneously idyllic and voyeuristic
scene. The viewer takes on the role of the forest itself, and of the
creatures that live in it: we peer from behind, or from within, a bush
as an oblivious couple strolls by, and we dip over a man's shoulder as
birds gather around his weathered palm.
advertisement
Sourse: newyorker.com