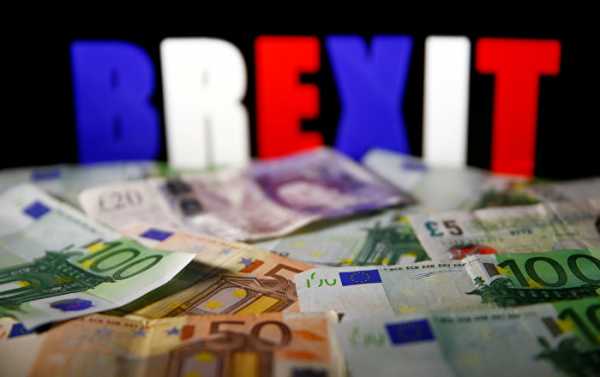 MOSCOW (Sputnik) – The growth of business investments in the United Kingdom will be subdued this year due to increased uncertainty that is largely related to the process of the country's withdrawal from the European Union, the European Commission said in its Interim Winter 2018 European Economic Forecast published on Wednesday.
"Business investment growth also remains relatively weak despite very favorable conditions (including low financing costs and improving external demand), as heightened uncertainty is weighing on business investment," the report's section on the United Kingdom's outlook said.
The commission also forecasts weak private consumption growth in 2018 amid elevated inflation, which is projected at last year's level of 2.7 percent.
According to the report, the commission boosted real GDP growth forecasts of both the eurozone and the European Union in 2018 to 2.3 percent from 2.1 percent. The UK economy is expected to grow just 1.4 percent this year, while the GDP of the remaining 27 countries (EU27) is expected to expand by 2.5 percent.
The United Kingdom held the Brexit referendum on June 23, 2016. Last March, UK Prime Minister Theresa May officially invoked Article 50 of the Lisbon Treaty, launching the process of the country's withdrawal from the EU. Brexit negotiations between the United Kingdom and the European Union started in June and are due to be completed by the end of March 2019.
In December, the sides finished the first phase of negotiations. The sides are currently preparing for the second phase of the talks, which is dedicated to the transition period in EU-UK relations after Brexit, and their future long-term trade and security cooperation.
Sourse: sputniknews.com