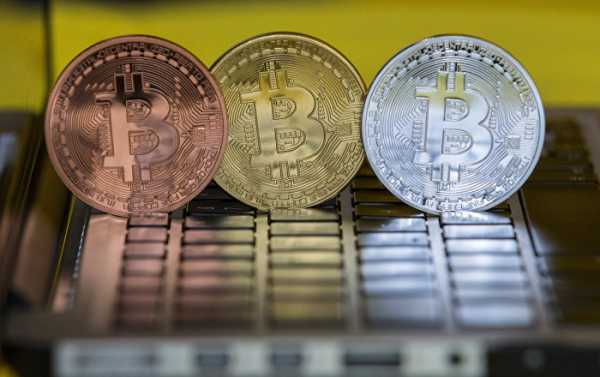 Commenting on Bitcoin reaching its lowest level since November earlier this week, Olga Neroda, editor of the website DeCenter.org, told Sputnik about the possibility of the cryptocurrency reversing its fortunes.
Olga Neroda, editor of DeCenter.org, the largest Russian blockchain- and cryptocurrency-related community, recalled that on February 6, representatives of US financial regulators addressed to the Senate, speaking "rather positively about the [cryptocurrency] branch on the whole and stressing the need for its thought-out regulation."
Their remarks came as "the cost of bitcoin began to show signs of restoring," Neroda said, citing the current "growing trend for the entire cryptocurrency top-100 [list]."
"From November 2013 to January 2015, Bitcoin lost 87 percent of its value, shrinking to 170 dollars per coin. This did not prevent it from increasing its value to 20,000 dollars in three years. Despite its negative consequences, the fall in the price of the cryptocurrency can also bring benefits. It can clear the market of all those who just want to capitalize on it and it can help make the cryptocurrency less volatile," she underscored.
According to her, given that "we are now at an early stage of development of the blockchain and cryptomarket, it is very difficult to make any forecasts and plans."
"For the same reason, it is almost impossible to find the right regulation of this market, something that was also noted by J. Christopher Giancarlo, chairman of the United States Commodity Futures Trading Commission (CFTC), who said that 'we must respect the younger generation' interests in the choice of this new technology showing a thought-out regulatory approach," Neroda concluded.
On Monday, Bitcoin fell by about fifteen percent, reaching its lowest level since November. The fall was due to the fact that some banks moved to ban customers from purchasing cryptocurrencies with the help of credit cards.
Introduced in 2009, Bitcoin remains one of the most popular cryptocurrencies; it offers help to users making payments for goods and services online. The value of Bitcoin has been steadily ebbing since reaching the all-time high of $19,783.21 on December 17.
Sourse: sputniknews.com