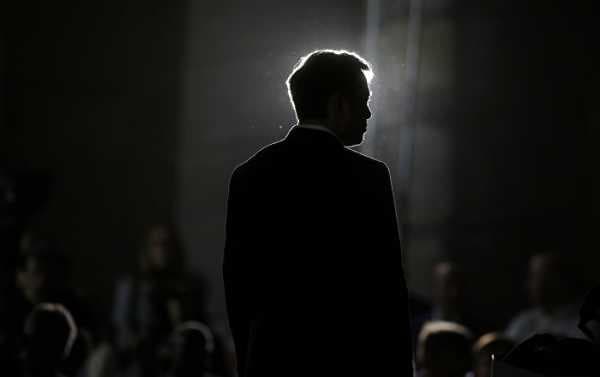 Tesla Chief Executive Elon Musk revealed Friday that his tweet about taking the company private was reviewed by zero people before he sent it out, news that caused Tesla shares to nosedive.
Musk's emotional interview with the New York Times, published late Thursday, did not help the electric vehicle company's outlook: shares dipped from $335 at the end of Thursday's trading session to $308 as of press time.
"This past year has been the most difficult and painful year of my career. It was excruciating," Musk said.
​Since Musk's August 7 tweet, "Am considering taking Tesla private at $420. Funding secured," the company's share price rocketed up from around $350 to $379.50 before spiraling down to $308.80, according to price quotations from Google Finance. Financial regulators served Tesla with a subpoena this week over that tweet, according to several news reports.
If it wasn't true that funding was secured at the time of the tweet, as Bloomberg suggested Wednesday, Tesla could be in legal trouble over its CEO's social media habits.
Board members at Tesla have pressed Musk to stop tweeting, NYT reported August 14. When Musk tweeted the price target of $420 per share, there was speculation that he was trolling with regard to cannabis culture in the US, which views the number 420 as a galvanizing symbol of sorts.
During the interview, Musk said that he came up with the number $420 on the fly. He calculated that he could complete a leveraged buyout by giving shareholders a 20 percent premium over the company's share price around the time of the tweet, which was about $350, according to the Times, which said the tweet was sent "with little forethought."
"It seemed like better karma at $420 than at $419," Musk added.
When the Times asked him about the tweet in Musk's latest interview, he said: "I was not on weed, to be clear." However, the board members at Tesla are not so much worried about Musk's relationship with cannabis as much as the executive's relationship with Ambien, a drug to help people sleep, NYT reported late Thursday.
The unnamed board members are reportedly concerned that Musk is not actually falling asleep after taking Ambien, and that his Ambien-induced states may contribute to Musk's nocturnal sessions on Twitter.
"Some board members are also aware that Mr. Musk has occasionally used recreational drugs," the Times report states.
One of the more salacious allegations was that Musk was "on acid" while tweeting about his holdings in the stock market, according to a musician who claims to have been at Musk's home when he was having a breakdown about Twitter. Tesla refuted the claim as "nonsense."
Nevertheless, when asked if he regretted sending the tweet, Musk replied, "Why would I?" Discussions about going private with a company are generally disclosed after extensive internal deliberations. Further, Saudi Arabia's Public Investment Fund has not committed the cash to taking Tesla private.
The appearance of impropriety and the fact that it spurred a formal investigation from the Securities and Exchange Commission might be causes for regret. Musk acknowledged in the NYT interview that, "The worst is over from a Tesla operational standpoint. But from a personal pain standpoint, the worst is yet to come."
Musk has previously faced criticism this year for besmirching stock analysts' "boring, boneheaded" questions and insulting one of the divers involved in a rescue operation to save children trapped in a cave in Thailand as a "pedo guy."
Sourse: sputniknews.com