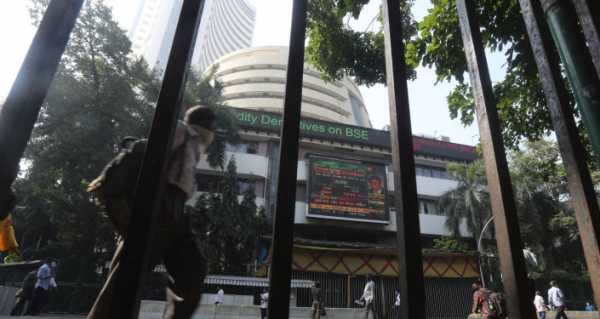 India has registered a whopping 169,899 COVID-19 cases in the last 24 hours; it has overtaken Brazil as the second-worst hit country, with a total of over 13 million cases. As infections continue to surge at a record pace across the country, several state governments have been mulling a new lockdown to curb the spread of the virus.
The Indian equity market has witnessed a widespread fall across the sectors as investors remain concerned over the economic fallout from the recent surge in coronavirus cases in the country.
The benchmark BSE Sensex plunged by more than 1,700 points and the Nifty shed 14,300 on Monday, leaving it 3.6 percent lower than the previous day's closing.
Data suggests that BSE realty stocks fell over 5 percent, while the auto, bank, finance, power, capital goods and consumer discretionary goods & services indices fell up to 4 percent.
Amid an unabated surge in COVID-19 cases, market participants have anticipated strict measures by the state government in the coming days, which will derail the pace of the nascent economic recovery.
Nevertheless, other global markets are also facing pressure due to rising COVID-19 cases. The Nikkei in Japan, Hang Seng in Hong Kong and Shanghai Composite in China fell between 0.5 percent and 1 percent on Monday.
Meanwhile, the Indian rupee has also declined against US dollar, inching above the 75 INR/USD mark on Monday, creating immense pressure on Indian importers as they have to sell more funds for their purchases from global markets.
Sourse: sputniknews.com