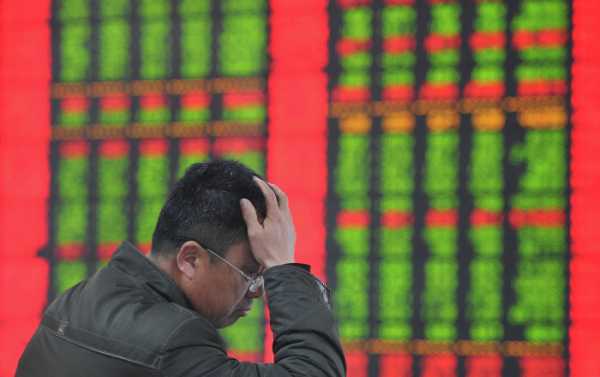 MOSCOW (Sputnik) – China's benchmark Shanghai Composite Index plunged 5.8 percent in the opening hours of trade on Friday after the US Dow Jones industrial average shed over 1,000 points.
The Shenzhen Composite index lost 3.3 percent, while the Hang Seng index fell by 4 percent, market data shows.
This comes hours after the Dow finished more than 4 percent lower on Thursday, in a week that began with a record 1,176-point loss, half of which was offset on Tuesday by a 567-point spike.
Meanwhile, Tokyo stock also opened sharply lower, after the US shares plunged yet again. The Nikkei Stock Average index, representing 225 top companies, fell by 757 points to 21,133 in the opening minutes after closing at 21,890. TOPIX index also fell 2.90 percent, to 1,714.41.
Some analysts have blamed mechanized trading using high frequency trading algorithms instead of conventional stock brokers for the rising volatility, as there have not been any major identifiable causes for the recent crash in equities
Sourse: sputniknews.com