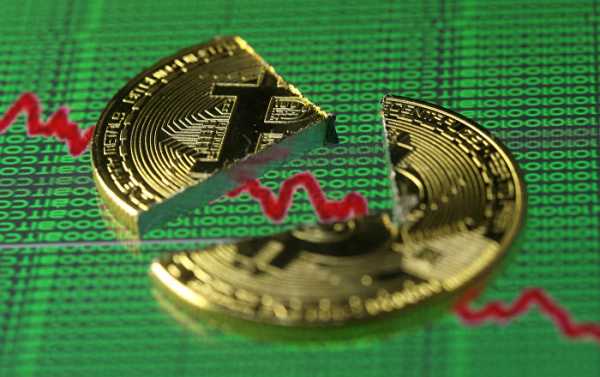 Bitcoin, the most popular cryptocurrency in the world, has lost about 10 percent over the last day's trading. The last time the cryptocurrency plunged this low was on January 17.
According to the portal CoinMarketCap, as of 5.14 GMT Bitcoin had fallen to $9,962. At the Bitfinex exchange, the world's most popular cryptocurrency fell in price by 9.88 percent to $9,917, on OKEx — by 9.83 percent to $9,944. It went down by 1.94 percent to $9,840 according to Coindesk.
Bitcoin is notoriously volatile, often demonstrating wild and unpredictable changes. At the end of November 2017 Bitcoin surpassed the $10,000 mark (on the way up at the time), reaching its record high of $20,000 in December. Since then the cryptocurrency has been on a losing streak.
Concern among investors has been growing in the wake of troubling news concerning the cryptocurrency market. Earlier in January, hackers stole about $530 million dollars' worth of the NEM cryptocurrency called from a Tokyo-based Coincheck Inc cryptocurrency exchange. According to the exchange, the attack affected 260,000 users, who will receive compensation for their losses. There have been some reports that South Korea is seeking to ban cryptocurrency trading entirely to protect people from scams, even though an estimated 1 million South Koreans own bitcoin.
The head of the International Monetary Fund (IMF) expressed some concerns that bitcoin is being used to fund illegal activity. Renowned investor George Soros called cryptocurrencies, such as bitcoin, "a typical bubble," whereas Llew Claasen, the executive director of the Bitcoin Foundation, believes that the fall of bitcoin does not mean that cryptocurrencies are speculations.
Sourse: sputniknews.com