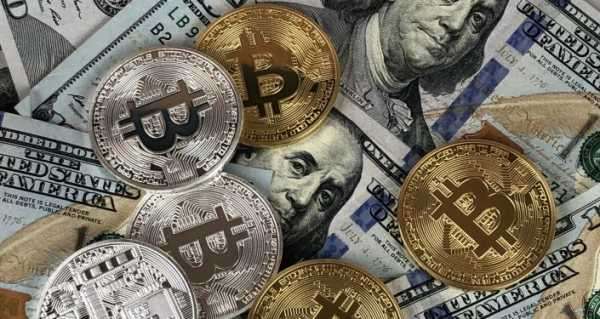 The cryptocurrency, which has been on the rise since the end of 2020, continues to grow, especially since Tesla confirmed that it had invested $1.5 billion in Bitcoin in January.
Bitcoin has set yet another all-time record, reaching just over $49,000, according to the portal Coindesk. The average price of the cryptocurrency, combined from 20 different trading platforms is at $49,143, per data from around 6:00 am GMT. Bitcoin gained at least 3.33 percent on the major platform Binance, reaching $49,300.
Bloomberg previously cited experts from the cryptocurrency exchange Luno and the brokerage OSL, predicting that Bitcoin may hit $50,000 in the long-term, as it appears set to take on gold in competition for supremacy and best investment haven.
A representation of virtual currency Bitcoin is seen in front of a stock graph in this illustration taken January 8, 2021. REUTERS/Dado Ruvic/File Photo
Earlier this year, the value of the cryptocurrency market topped a record $1 trillion. In total, Bitcoin grew 340 percent over the year, as currencies are weakening amid the coronavirus pandemic and economic crisis caused by the lockdowns.
Sourse: sputniknews.com