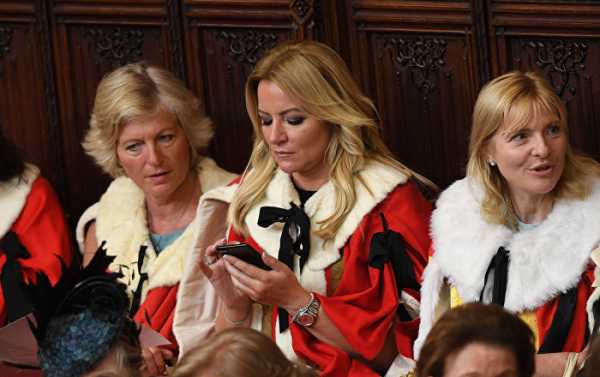 Is it really the best time to launch a new virtual currency given Bitcoin's dramatic crash below $6,000? Michelle Mone believes that is the case.
Baroness Mone, a Scottish entrepreneur, said she hoped that her cryptocurrency, dubbed Equi, which was designed to boost investments in tech start-ups, would encourage women to get into the industry.
"The technology space has been about, predominately, men and hopefully this will encourage other women to follow as well. We've got loads of women working with us and I'm going to be flying the flag for women."
Together with her boyfriend and businessman Doug Barrowman, Mone is seeking to raise $125 million from investors, as they launch a venture capital firm supported by their own cryptocurrency, which will open up the investment to everyone.
"If you invest in a project, we give 70% of all gains realized back to our investors in the token. The ones that just hold [the token] on the platform, we give them 5% of the profits. And then there'll be some people that chose not to make investments but just like any other ICO, they chose to speculate on the currency's rise or fall — we hope rise," Bitcoin Isle platform cited Barrowman as saying.
The couple promises that their Equi tokens are transparent and regulated, and at the same time express concerns over the fact that cryptocurrency's reputation has been tarnished due to its volatility.
"I would stay cautious about all these unknown ICOs, but we have a white paper which is on the website, people can see our management team, we've got a community team in Denmark who will answer your questions 24/7 in multiple languages so we are a really sharp, sleek operation and that's why this ICO, Equi, will be a massive success," Baroness Mone said, as quoted by Sky News.
Equi.Capital is running a pre-sale from March 1 to March 8, offering a 25 percent discount, with a minimum investment level of $100,000 required to participate in it. The public sale will be launched from March 8 until March 31.
Sourse: sputniknews.com