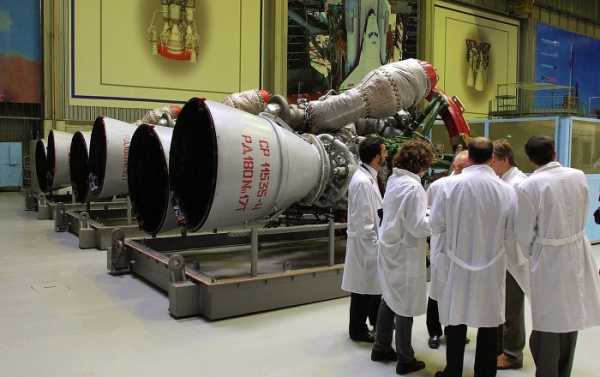 MOSCOW (Sputnik) – The United States is working hard to halt its dependence on Russia's RD-180 rocket engines, Jim Bridenstine, the administrator of the US National Aeronautics and Space Administration, said.
Earlier in August, the US administration announced new sanctions against Russia in response to Moscow's alleged use of chemical weapons against Russian ex-intelligence officer Sergei Skripal in the UK city of Salisbury in March. The Russian upper house's budget committee head, Sergei Ryabukhin, has told Sputnik that Russia's options for retaliation against the new US sanctions may include affecting deliveries of the RD-180 engines to the United States.
"The United States of America is working really hard to not be dependent on the RD-180 engines. NASA is unique from the rest of the federal government in a sense that when relations get rough between countries, when they are not so good, NASA is able to maintain that relationship," Bridenstine said in an interview with the C-SPAN broadcaster on Sunday.
The official recalled that there were US astronauts on the International Space Station, who had got there by flying on a Russian Soyuz carrier rocket.
Bridenstine emphasized that NASA did not want to be dependent on Russia, but wanted to maintain good relations with Moscow.
Russia is supplying the RD-180 engines to the United States under the 1997 contract. The US space program relies on the Russian-built engines to power the first stage of the Atlas V rocket, used for sending heavy payloads into space.
In late July, Igor Arbuzov, the head of Russia's major rocket engine manufacturer JSC NPO Energomash, said his company had signed a new agreement with the United Launch Alliance on the delivery of six RD-180 rocket engines for Atlas V rockets in 2020.
Sourse: sputniknews.com