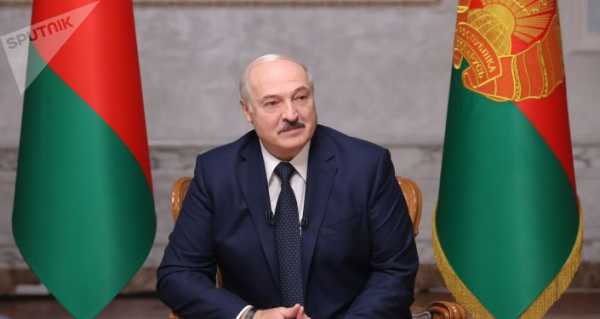 Roughly 8,000 people took part in 16 unauthorised opposition protests throughout Belarus last Sunday, which marked the 11th week of opposition rallies since the country's presidential poll on 9 August.
Belarusian President Alexander Lukashenko received a phone call from US Secretary of State Mike Pompeo on Saturday, Belarusian Telegram channel Pool Pervogo reported.
Lukashenko for his part stressed to Pompeo that Belarus and Russia were prepared to cooperate in their response to external threats:
The talks come as the deadline of an ultimatum announced by ex-Belarusian presidential candidate Svetlana Tikhanovskaya, who threatens Lukashenko with nationwide strikes unless he resigns, draws near.
Belarus has seen massive opposition protests sweeping throughout the country since it held its latest presidential vote on 9 August, with President Alexander Lukashenko managing to secure his sixth term.
The opposition has refused to recognise the results of the election and continues holding rallies, with the largest ones – involving thousands of people, taking place on weekends. Hundreds have since been detained, with rallies often turning violent.
Last Sunday, around 8,000 people took part in 16 unauthorised opposition rallies throughout the Eastern European country, according  to Belarusian Interior Ministry spokeswoman Olga Chemodanova.
Sourse: sputniknews.com