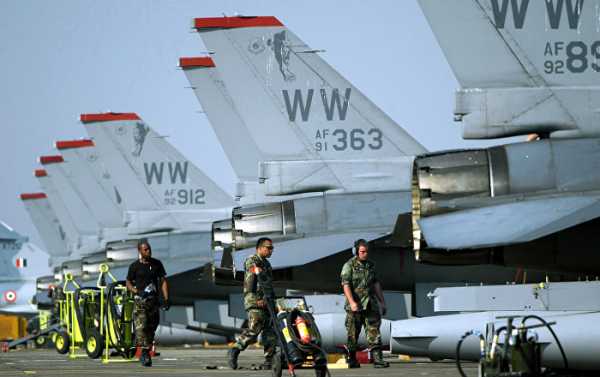 WASHINGTON (Sputnik) – US President Donald Trump said on Monday that he is pushing the Department of Defense to double its purchases of military equipment at half the price.
"We want you to buy twice, okay, twice what you thought for half the price," Trump said he told Defense Secretary Jim Mattis. "So maybe we're going to get involved a little bit in the buying. We want to get twice as many planes for half the price."
Trump also said the United States is increasing its weapons arsenal of "virtually every weapon." Moreover, the United States will also modernize and create a brand new nuclear force, Trump said.
On Friday, Trump signed a bill to end the brief US federal government shutdown and remove spending caps for military and non-defense spending until 2019.
Meanwhile, according to the budget proposal for the fiscal year 2019, US President plans to modernize the United States' nuclear triad.
"[T]he Budget requests $24 billion to modernize and sustain the three legs of the nuclear triad — land, sea, and air — as well as nuclear command, control, and communications systems," the proposal said.
Speaking earlier about the budget proposal, Trump vowed that the US military would be "stronger than ever before".
Sourse: sputniknews.com