Gareth Anscombe has revealed "I thought that I got it down" after reliving the controversial non-try that left Wales crestfallen at Twickenham.
Wales head coach Warren Gatland described television match official Glenn Newman's first-half call as "a terrible mistake" after full-back Anscombe appeared to get his hand on the ball a split-second ahead of England defender Anthony Watson.
England went on to win the NatWest 6 Nations clash 12-6 and take another major step towards an unprecedented title hat-trick.
"I felt some pressure of the ball on the ground," said Anscombe, who was a late replacement for Leigh Halfpenny following his withdrawal due to a foot infection.
"I thought that I got it down, but the decision didn't go our way.
"That was disappointing because it potentially would have changed the momentum, but ultimately it was still early on in the game and we had a lot of chances to fix it.
"The TMOs don't always get it right, which is frustrating, but you can't do much about that.
"We were confident once we saw the first replay and started jogging back.
"We trust the TMO. You've just got to back the individual to use the replays and communicate well with the touch judges and the referee, then hopefully they get the majority of them right.
"We had a rough start and didn't come out of the blocks well, so going back to the sheds at 12-7, it would have been a different ball game."
Anscombe was at the heart of Wales' best moments, particularly when he switched to fly-half for the final 25 minutes and kept his team playing front-foot rugby.
"Going into 10, the game had opened up slightly," he added. "It was good to get in the front line a bit more, and I was able to make a couple of busts.
"I thought that I added a little bit there, but I was helped by the game. We managed to move them side to side, their tight forwards were getting tired and I managed to sneak through a couple of holes."
Despite their sense of frustration, Wales remain in title contention with six points from two games, although an away victory over Ireland in 13 days' time is now essential to keeping silverware hopes alive.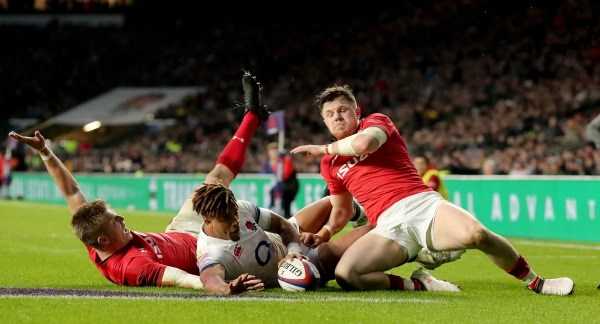 Gatland said: "We were pleased with how strong we finished the game.
"And considering we still think we are 20-25 per cent off being as fit and as sharp as we will be by the time the (2019) World Cup comes round, and we spend time together, we are in a pretty good place.
"In the first half, we probably tried to shift the ball on too many occasions when it was too difficult to do that, and made it a little bit easier for them to defend.
"In the second half, some of their players started to tire, the weather conditions got better and we started to open up a little bit.
"For us, the important thing is making sure we continue to get better as a team, and those players learn from the experience, and we go to Ireland and improve on this performance."
Sourse: breakingnews.ie