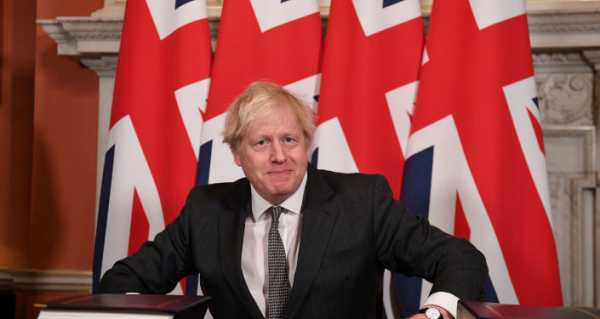 This year Britain holds the G7 presidency and is expected to host a face-to-face summit in Cornwall in June. During a Friday meeting leaders pledged to boost cooperation as well as to donate to the Covax initiative.
"Diplomacy is the art of telling someone to go to hell in such a tactful way that one will look forward with pleasure to making the trip", reads a quote attributed to Winston Churchill. It would seem that British Prime Minister Boris Johnson is not a big fan of this art. At the G7 virtual meeting he told German Chancellor Angela Merkel to keep quiet as he was addressing his counterparts.
After receiving a positive answer, the PM revealed that he yearns to hold a face-to-face meeting with other G7 leaders. Not noticing that her microphone was on German Chancellor Angela Merkel started talking over Johnson. The British prime minister reacted instantly.
During Friday's meeting G7 leaders pledged to help middle- and low-income nations get access to coronavirus vaccines. Boris Johnson pledged to send the UK's surplus vaccine supply to poorer nations, while US President Joe Biden promised to donate $4 billion to the Covax initiative, a global vaccine alliance aimed at distributing coronavirus vaccines.
Sourse: sputniknews.com