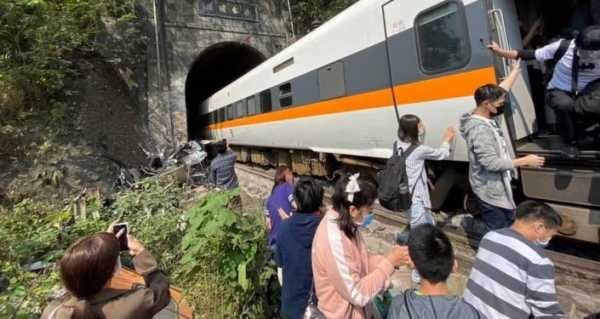 According to local media, citing emergency services, there are many people without signs of life at the scene of the accident. The cause of the derailment has not been clarified yet.
Two cars of a passenger train have derailed in eastern Taiwan, leaving at least 36 people "with no signs of life" and 72 were injured, according to the Taiwan Transport Ministry.
Later, reports suggested that 48 people died, while 118 people were hospitalised.
The incident reportedly occurred at 9.00 am local time inside the Daqing tunnel, when the second and the third cars came off the rails hitting the walls of the tunnel.
The Central News Agency (CNA) earlier reported one death, adding that more people are feared dead as a result of the incident.
The rescue operation continues.
Sourse: sputniknews.com