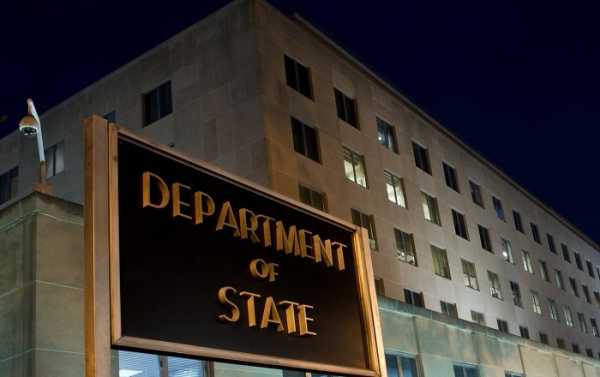 WASHINGTON (Sputnik) – The United States has ordered two Venezuelan diplomats to leave the US territory within the next 48 hours, State Department spokesperson Heather Nauert said in a press release on Wednesday.
"Today, the Department of State, in accordance with Article 9 of the Vienna Convention on Diplomatic Relations and Article 23 of the Vienna Convention on Consular Relations, declared the Chargé d'Affaires of the Venezuelan embassy and the Deputy Consul General of the Venezuelan consulate in Houston personae non grata. They have been directed to leave the United States within 48 hours," Nauert said.
On Tuesday, the Venezuelan government declared US Charge d'affaires Todd Robinson and Deputy Head of Mission Brian Naranjo to be personae non grata and ordered their expulsion from the country.
On Monday, US President Donald Trump, citing fraud in Sunday's presidential election in Venezuela, signed an executive order banning US companies or citizens from all transactions tied to Venezuelan government debt.
Venezuela's Foreign Ministry said in a statement on Tuesday that the Latin American country's authorities consider the new sanctions a "crime against humanity."
On Sunday, Venezuela held its presidential election, with four candidates in the running. According to the National Electoral Council, Maduro was re-elected as Venezuelan president for second term, having secured 68 percent of votes, with slightly over 46 percent voter turnout.
A number of countries, including the United States and Canada, have refused to recognize Maduro's victory in Sunday's election.
Sourse: sputniknews.com