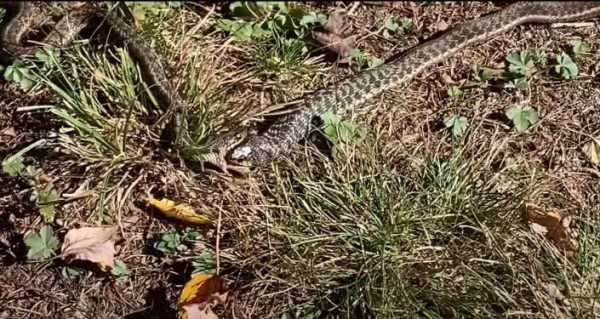 It is very rare for animal watchers to see two snakes going for the same prey, and in this fight, the prize was an unlucky frog.
A video that is going viral on social media shows two large snakes battling it out over a meal – a poor frog. The smaller snake can be seen fearlessly snatching the meal from the larger serpent in the footage, recorded in Hunlock Creek, Pennsylvania, USA.
The bigger snake kept fighting before it finally gave up to the fearless smaller reptile, and in the process the fully stretched-out frog came out of its throat.
Sourse: sputniknews.com