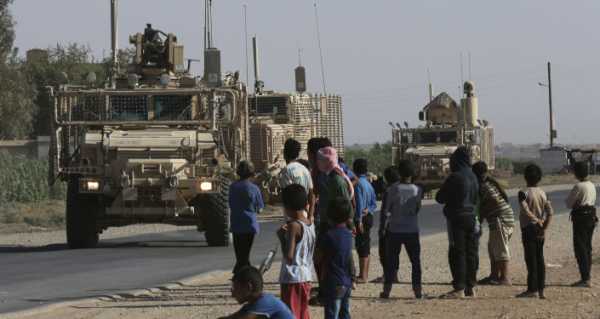 Syrian President Bashar al-Assad has repeatedly stressed that the US presence in Syria is illegal. This year marked the 10th anniversary since the bloody civil war erupted in the Middle Eastern nation.
The United States has transported arms and logistic equipment from Iraq to Syria's Al Hasakah Governorate, SANA reported citing local sources in Rmelan al-Basha village.
According to the media outlet, the convoy included 59 refrigerator trucks, tankers with military supplies and Humvees.
The convoy travelled to Kharab al-Jeer where the US forces are stationed, SANA said. The military entered the country from northern Iraq, accompanied by the US-backed Syrian Democratic Forces' vehicles, it added.
Syria has been embroiled in a military conflict since March 2011 and drawn in various outside combatants, including the United States.
Syrian President Bashar al-Assad has repeatedly condemned the US presence in the country which he views as illegal as it was not mandated by either Damascus or the United Nations.
Sourse: sputniknews.com