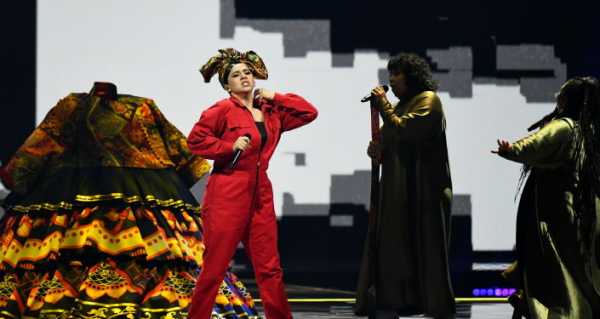 The first semi-final of the annual Eurovision Song Contest is taking place in Rotterdam, Netherlands, on Tuesday, featuring performances by 16 participants, with only 10 places available in the contest final.
Russian singer Manizha secured a place in the 2021 Eurovision Song Contest final, performing her song "Russian Woman" on the stage of the Rotterdam Ahoy on Tuesday.
Norway, Israel, Azerbaijan, Malta, Lithuania, Cyprus, Sweden, Belgium and Ukraine have also qualified for the final, which is scheduled to take place on 22 May. 
Russian singer Manizha performs at the rehearsal of the first semi-final of Eurovision Song Contest 2021
The singers from the listed countries will also be joined by ten other participants of the 17 who will compete in the second semi-final on 20 May.
Additionally, France, Germany, Spain, Italy and the United Kingdom, along with the hosting country, currently the Netherlands, automatically qualify.
Sourse: sputniknews.com