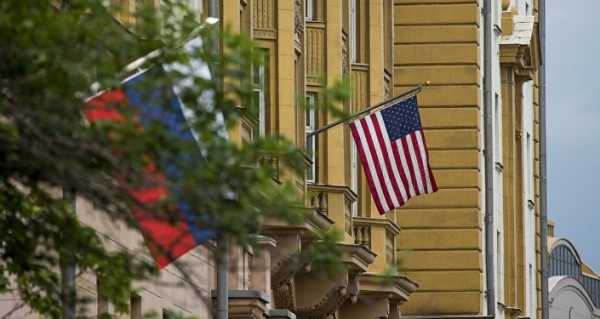 On Wednesday, Democrat Joe Biden was sworn in as the 46th president of the United States. His oath was preceded by with Kamala Harris taking office as the first-ever female Vice-President.
Russia has not yet had any contact with the new US administration but expects to start a substantial dialogue once Joe Biden is sworn in as president and his new administration starts work, Russian Ambassador to the United States Anatoly Antonov told Sputnik.
The ambassador added that Russian diplomats were familiar with many of Biden's nominees for top jobs, as they had worked in the US administration in the past.
The Russian Foreign Ministry expressed hope on Wednesday that the new US administration would take "a more constructive position in dialogue with Russia and will take into account all aforementioned points." "For our part, we are ready for such work on the principles of equality and mutual consideration of interests," the statement says.
Moscow Looking Forward to Possible Extension of New START
Russia is open for substantive dialogue with the United States on the extension of New START (Strategic Arms Reduction Treaty) and believes that it is still possible for it to be prolonged, Antonov told Sputnik on Thursday.
Biden's administration plans to engage with Russia "very quickly" on the treaty and wants to have an extension, his nominee for Secretary of State, Antony Blinken, said Tuesday during his a confirmation hearing. Russian Permanent Representative to International Organizations in Vienna Mikhail Ulyanov welcomed the move.
The Russian Foreign Ministry said on Wednesday that Moscow considers it expedient to extend New START for the maximum stipulated five-year period. At the same time, Kremlin Spokesman Dmitry Peskov noted that all efforts on that front should take into account interests of both sides.
Last week, ambassador Antonov said that further arms control talks between the United States and Russia would include missile defence, global strike systems, hypersonic and space weapons.
Blinken, however, said that the United States would never agree to any limits on its missile defence programs in arms control talks with Russia.
Russia Hopes New US Administration to Study Its Idea for UN5 Summit
Moscow also hopes that Biden administration will examine Russia's proposal to hold a summit of the five permanent members of the UN Security Council and expects it to be organized once the coronavirus threat has weakened, Antonov told Sputnik.
In early 2020, Russian President Vladimir Putin suggested holding the summit. France and China welcomed the idea publicly, the US and the UK reportedly backed it, too.
Sourse: sputniknews.com