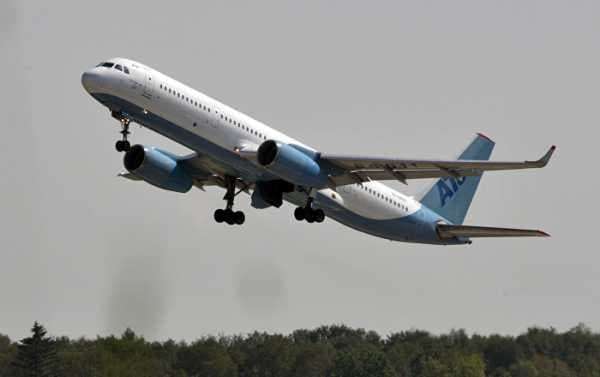 MOSCOW (Sputnik) – The Tu-204 airplane of Russia's Red Wings airline, which departed from Ufa to Sochi on Wednesday morning, returned to the airport just minutes after takeoff due to fire outbreak in the left engine, with no casualties caused by the accident, Ufa airport reported on Wednesday.
"At 5:06 a.m. local time [0:06 GMT], due to a fire outbreak in the left engine, the Tu-204 aircraft of the Red Wings, carrying out Ufa-Sochi flight 808, conducted an emergency landing at the Ufa airport. There were 202 passengers on board," the airport said in a statement.
All fire and rescue operations were worked out according to the emergency plan, it noted.
"The passengers were evacuated with the help of inflatable escape slides seven minutes after the aircraft has landed. At 5:22 a.m. local time [0:22 GMT], the all-clear signal was made," the statement said.
An airline representative and psychologists work with passengers.
The aircraft is suspended from flights, an investigation is being conducted. The airline is taking measures to send passengers to Sochi.
Ufa Airport is open for flights, flights are performed as scheduled.
Sourse: sputniknews.com