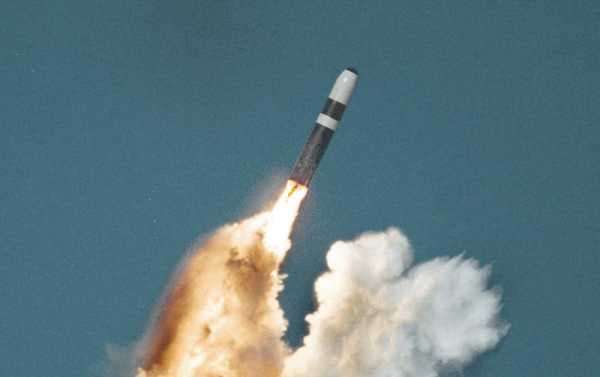 MOSCOW (Sputnik) – NATO views Russia as potential adversary, Russian Prime Minister Dmitry Medvedev said, adding that as the alliance's military capability, including nuclear triad, was targeting Russia.
"Whatever our colleagues from the alliance say, NATO countries still regard Russia as potential adversary. And it is quite obvious that their military capability, including the nuclear triad, is targeting Russia," Medvedev said in an interview with Russia's Kommersant newspaper.
This also concerns NATO's non-nuclear weapons and tactical nuclear forces, which start playing the role of strategic weapons once they are deployed close to Russia's borders, Medvedev pointed out.
Such capabilities can cause "colossal" damage, Medvedev added, noting the Russia should understand how to confront these forces.
Dmitry Medvedev noted however, that Russia would be ready to cooperate with the United States if Washington displays its willingness to resume relations with Moscow.
"The door is still open. Especially bearing in mind that it was not us who started sanctions campaign, various restrictions, expulsion of diplomats, imposition of economic measures… It [the United States] could make a move that would show that it wants to resume relations. We are ready for this," Medvedev said.
Russian Prime Minister also said that the initiative to sign the European Security Treaty can always be revived but political will is needed.
"Everything can be revived but the will is needed," Medvedev said answering a question concerning the European Security Treaty initiative.
In June 2008, Medvedev, who served as the Russian president back then, proposed to develop a new European security agreement between Russia, the European Union, NATO and the Collective Security Treaty Organization (CSTO). The treaty still has not been signed.
Sourse: sputniknews.com