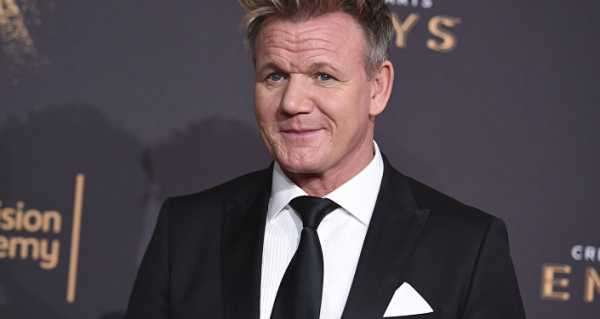 Famed TV chef Gordon Ramsay is known for his foul-mouthed outbursts and temper – the 54-year-old often resorts to slurs during his Hell's Kitchen show.
British Chef Gordon Ramsay got a grilling from an angry social media crowd after he branded one Scottish town a "s***hole" on national TV.
Ramsay made the comment during his new Bank Balance quiz show, which aired on BBC One on Wednesday. 
As contestants were asked to name five Scottish cities as a part of the game, they mistakenly listed Falkirk – a small town around 37 km north-west of Edinburgh.
But not everyone was amused.
Some Falkirk locals branded the chef a "cheeky git" following the slur and demanded an apology, while others rushed to praise the town and things it has to offer to dispel Ramsay's vivid description.
But a bunch of twitterians caught the chef's vibe:
The Hell's Kitchen star, originally from Johnstone, Scotland, is yet to apologise for his foul-mouthed remark, and it's unclear if he's planning to.
Sourse: sputniknews.com