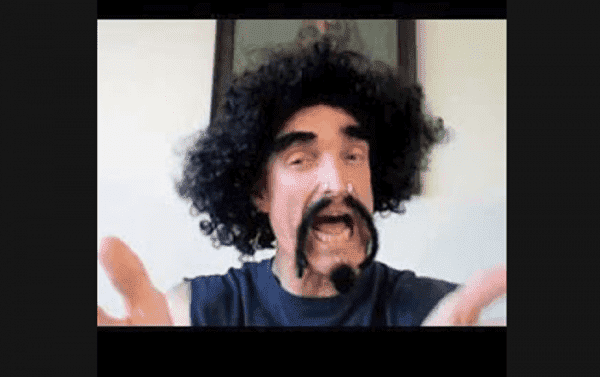 Steve West, Republican candidate for Missouri's state House of Representatives, has a troubling history of inflammatory rhetoric against a host of minority groups. He won the primary for Missouri's 15th District on Tuesday.
West hosts a Monday morning radio show and YouTube channel under the pseudonym Jack Justice. On his website's homepage, he likens Muslims in America to the Ku Klux Klan and Nazis. "Today in this country there are multiple mosques in every city. They are the equivalent of KKK temples or Nazi party headquarters." He has also called for Jewish synagogues to be investigated by a "demographic unit."
"Looking back in history, unfortunately, Hitler was right about what was taking place in Germany. And who was behind it," West said on KCXL Radio in January 2017, the Kansas City Star reported.
West bested his three primary opponents in Clay County by close to a whopping 25 percentage points.
The Missouri Republican Party distanced itself from the candidate. "Steve West's shocking and vile comments do not reflect the position of the Missouri Republican Party or indeed of any decent individual," it said Thursday. "West's abhorrent rhetoric has absolutely no place in the Missouri Republican Party or anywhere. We wholeheartedly condemn his comments."
KCXL ignored requests for comment from local reporters, while West initially refused to address his inflammatory radio remarks.
But when asked about the Hitler comment, he essentially called the allegation he made it fake news until the reporter pulled out the receipts: the date and time he made the comment. West then walked back his outright refutation and began arguing that he was taken out of context.
West talks about a "Jewish cabal," and has argued that homosexuality and pedophilia are inextricably linked.
"What the Jews have done, the communists have done, is they have used this relationship with blacks, hispanics and LGBT to manipulate these groups to become their b**ches," West argues in a video viewed by Sputnik News. "That's right, if you're black and you're down with the struggle with the communists, guess what? The Jewish communists, they're in the background. They're not getting arrested; they're not out the doing riots. You're their bitches. They're not down with your struggle. They're using you."
State Rep. John Carpenter, the incumbent Democrat in the district, said that he hopes "that folks who voted for Steve West in the Republican primary weren't aware of any of this stuff" in an email to the Kansas City Star.
"I can't think of a single American political candidate in the 21st century who has engaged in this level of hate speech and unhinged conspiracy-mongering who actually won a primary election," Carpenter said, adding, "I just want everyone who lives in this community to know that they're welcome here. Muslims, Jews, Catholics, the LGBTQ community, people of all races and national origins and everyone else Steve West has targeted with hate."
Sourse: sputniknews.com