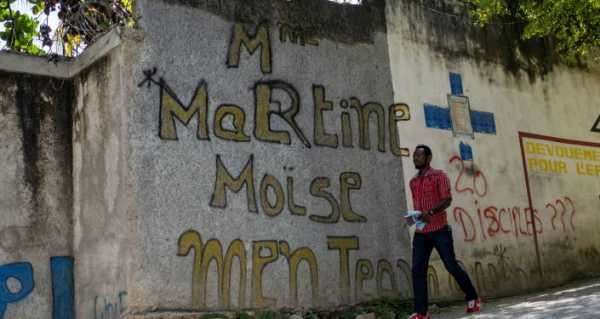 Haitian President Jovenel Moise was shot dead at his residence last week. Police have so far identified 28 suspects and detained at least 23.
Former Haiti Justice Ministry official Joseph Felix Badio is suspected of ordering the assassination of Jovenel Moise three days before he was attacked at his residence, Colombia's police chief, General Jorge Vargas, said on Friday.
A group of unknown gunmen shot Moise dead at his residence on 7 July. The police have identified 28 suspects, mostly Colombian citizens, and arrested at least 23.
The Haitian authorities also detained two American citizens, as well as identified five companies they consider may be associated with the case.
FILE PHOTO: Jovenel Moise addresses the media next to his wife Martine after winning the 2016 presidential election, in Port-au-Prince, Haiti. Picture taken November 28, 2016
Colombian media previously reported that Prime Minister Claude Joseph, who is now serving as acting president of the country, had conspired to have Moise killed. Haitian Ambassador to Colombia Jean Mary Exil dismissed the reports, saying the police had found no link between Joseph and the suspects.
A state funeral for the late president will take place on 23 July.
Sourse: sputniknews.com