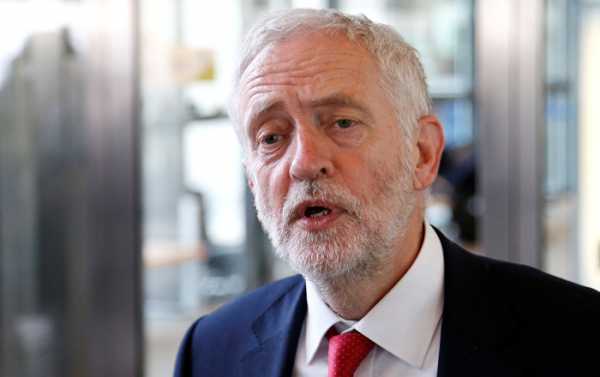 MOSCOW (Sputnik) – A total of 44 percent of respondents who are aware of the recent controversy around UK Labour party leader Jeremy Corbyn believe that the politician is dishonest in denying that he took part in a wreath-laying ceremony for those linked to the 1972 Olympics massacre, a YouGov poll showed on Thursday.
The findings showed that 44 percent of those aware of the story believe that Corbyn did take part in the controversial ceremony, while 25 percent tended to trust the politician's account of events.
Labour voters predictably have more trust for Corbyn, with only 19 percent disbelieving the party leader against 69 percent of such people among Conservative supporters.
Earlier this month, photographs taken in 2014 emerged which depict Corbyn at a Palestinian cemetery in Tunisia, standing next to the graves of people linked to the 1972 killing of Israeli athletes. On Monday, the party's press service dismissed allegations and clarified that Corbyn was visiting the cemetery to commemorate the victims of the 1985 Israeli bombing of the Palestine Liberation Organization (PLO) headquarters.
The allegations of Corbyn honoring those linked to the killing of 11 Israeli athletes come amid continued anti-Semitism accusations against the party and its leader, who is a supporter of Palestinian rights and a critic of Israel. Corbyn himself has consistently rejected accusations against him, pledging to redouble efforts to fight anti-Semitism surfacing in the party.
Sourse: sputniknews.com