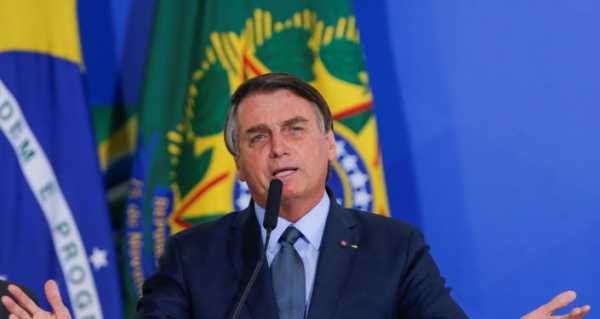 The presidential palace declined to comment on the matter, with plans for the surgery earlier reported by local media, who cited unnamed sources.
The president will have surgery to remove a bladder stone on Friday, his doctor Leandro Echenique was quoted by Reuters as saying.
On Thursday, Bolsonaro is scheduled to come to a Sao Paulo hospital to prepare for surgery, with his hospitalization date set for Saturday or Sunday, according to Echenique.
In August, the president said that he would have surgery to remove a stone in September, later specifying that it was found in his bladder.
In early July, Bolsonaro was diagnosed with the novel coronavirus and quarantined in the presidential palace in Brasilia. He recovered from the disease in late July.
Sourse: sputniknews.com