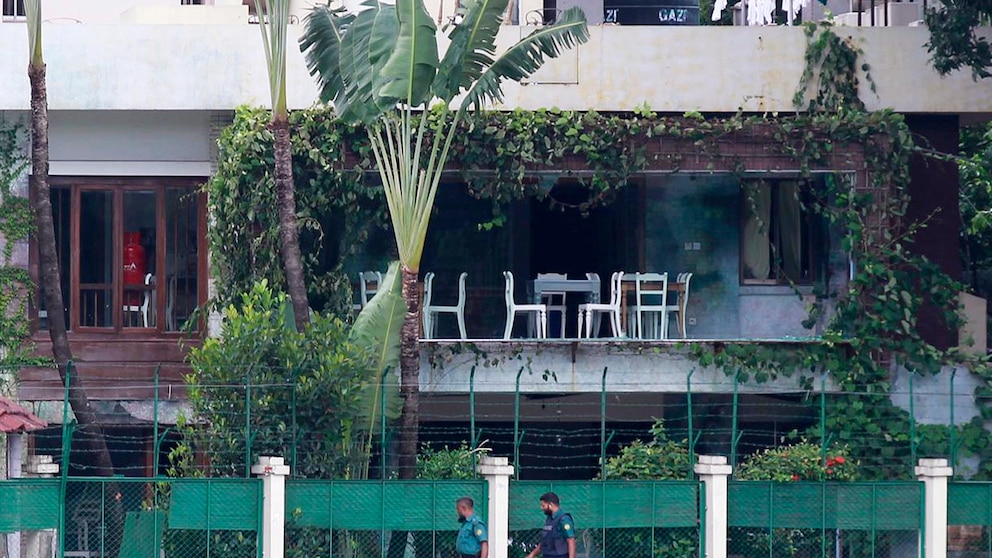 DHAKA, Bangladesh — Bangladesh's High Court on Monday commuted the death sentences of seven Islamic militants to life in prison for their role in a 2016 attack on a cafe in the capital, Dhaka, that killed 20 people, mostly foreigners.
A special anti-terrorism tribunal in 2019 sentenced the seven members of a banned militant group to death in the attack that triggered a major crackdown on extremists.
The group behind the attack on the Holey Artisan Cafe, the Jumatul Mujahedeen Bangladesh, wants to establish Sharia law in the secular Muslim-majority nation of more than 160 million.
A two-member panel of High Court judges on Monday commuted the death sentences of the seven men after rejecting their appeals challenging the verdict, said defense lawyer Aminul Ehsan Zubayer.
He said that the High Court found that the men were guilty of hatching conspiracy, provoking and abetting the militants who directly took part in the attack.
The attack on the cafe began after the militants took hostages, opened fire and exploded bombs. Twenty hostages were killed, including 17 from Japan, Italy and India, after a 12-hour standoff.
Investigators said that 21 people, including five gunmen who were killed by security forces at the cafe, were involved in the attack. Seven men were convicted and one was acquitted. Eight other suspects were killed in security raids after the attack.
The Islamic State group had claimed responsibility for the attack, but the government of Prime Minister Sheikh Hasina rejected it, saying the domestic group was behind it.
The attack followed several years of smaller attacks targeting scores of individuals deemed by extremists to be enemies of Islam, including secularists, writers, religious minorities, foreigners and activists.
Sourse: abcnews.go.com