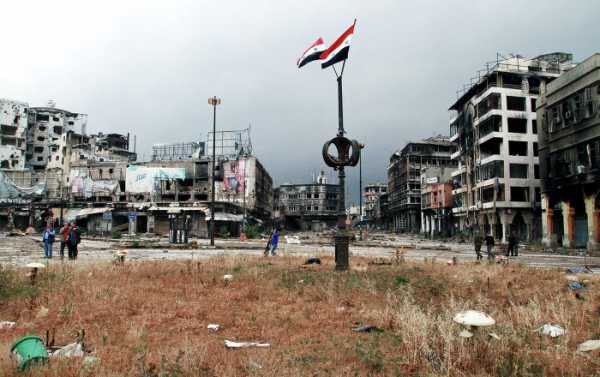 Moscow (Sputnik) – killed at least one civilian and two wounded in the shelling of local fighters in the Syrian province of HOMS, local media reported on Monday.
The militants struck the village of al-Ashrafia in the Northern countryside of HOMS, according to the reporter, the Syrian state News Agency Sana.
It is noted that the attack resulted in material damage to the village.
The situation around Syria escalated in the beginning of the month a number of media, citing the Syrian militants, accused Damascus of using chemical weapons in the Duma on April 7. The Syrian foreign Ministry rejected the accusations, adding that the use of chemical weapons in the suburbs of Damascus, may have been a planned terrorist group.
In response to the alleged chemical attack, the United States, the United Kingdom and France hit the number of targets in Syria early on Saturday morning. Move has already been criticized by a number of countries, including Syria, Russia, Iran, Belarus, Cuba and others.
Sourse: sputniknews.com