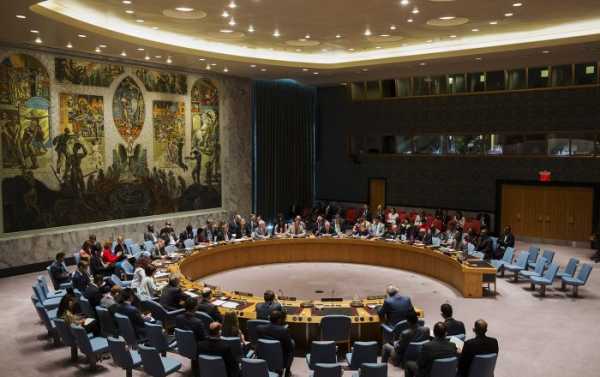 UNITED NATIONS (Sputnik) – The humanitarian situation in North Korea is worsening as a result of the UN sanctions, Russian Ambassador to Pyongyang Alexander Matsegora said Monday.
"The humanitarian situation is worsening. There are a lot of aspects… Today it is almost impossible to… deliver humanitarian aid, including foodstuffs, to the suffering North Korean population. This is also one of the purposes of my visit here," Matsegora told reporters after a meeting of a UN sanctions committee on North Korea.
"I asked the committee not to be only a policeman, who is controlling and checking what is to be done, but also [to operate as] the structure that helps humanitarian organizations and agencies to deliver foodstuffs, medicines and medical equipment as well," the ambassador added.
In December, the UN Security Council unanimously adopted a resolution on tightening sanctions against North Korea after it conducted its ballistic missile launch. Pyongyang rejects the new sanctions, saying that the country's nuclear weapons were self-defensive deterrence against nuclear threats and blackmail of the US.
Sourse: sputniknews.com