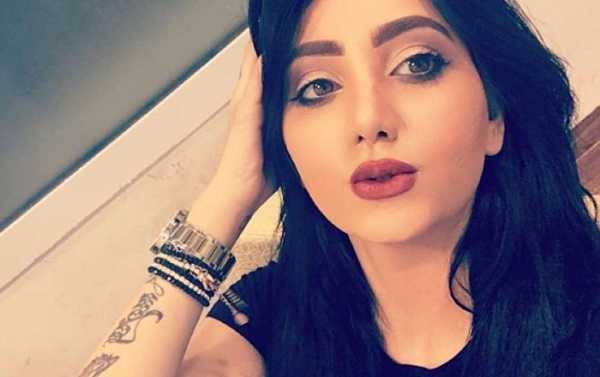 Tara Fares had 2.8 million followers and was known for her willingness to speak out in a country that still has conservative attitudes towards women.
A video posted by Metro shows the moment Miss Bagdad 2015, Tara Tares, is allegedly killed.
In the images captured by CCTV cameras, an unknown man is seen firing shots through the window of the car Tara Fares is believed to be driving in downtown Baghdad.
The gunman then flees the scene on the back of a motorcycle driven by his accomplice as the car continues to roll forward until it hits another car.
The 30-year-old model and Instagram star was killed late last month, taking two bullets in the head and one hitting her in the chest.
The assassination of Tara Fares, who lived in Irbil, the capital of Iraqi Kurdistan, came just a day after she was voted one of Iraq's most popular social media stars.
The death of the model is the latest in a string of attacks on popular women and activists who dare to speak up for change in Muslim-majority Iraq.
Sourse: sputniknews.com