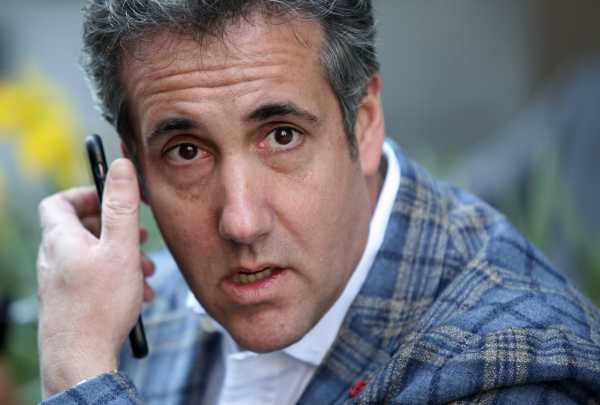 Special counsel Robert Mueller's investigation into possible collusion between Donald Trump's presidential campaign and Russia reached the one-year mark on Thursday.
But based on events over the past day, it seems like his probe won't be drawing to a close anytime soon.
On Wednesday, Trump's newest personal lawyer, Rudy Giuliani, told CNN that Mueller cannot indict Trump. If true, the president may not face criminal charges while he sits in the Oval Office.
Also on Wednesday, the New Yorker reported that another Trump lawyer, Michael Cohen, apparently received more money from companies seeking access to Trump than was previously reported. But, mysteriously, reports detailing those payments may have disappeared from a vital government database.
The Washington Post, meanwhile, reported that Cohen had received payments from a South Korean aerospace company that bid for a US Air Force contract. The FBI, reportedly, is looking into that arrangement.
The Intercept also spoke with a Qatari investor who said he had received an odd request from Cohen: a $1 million payment in exchange for his consulting services.
Finally, the Republican-led Senate Intelligence Committee backed the assessment of American spies that Russia tried to help Trump win the 2016 presidential election. That buttresses the intelligence community against attacks from the president and his loyalists, who say that all Trump-Russia talk is a "Witch Hunt."
If you missed any of it because you wanted to watch the NBA playoffs or just couldn't keep up with Wednesday's downpour of news, don't worry. We've got you covered.
Giuliani says Mueller can't indict Trump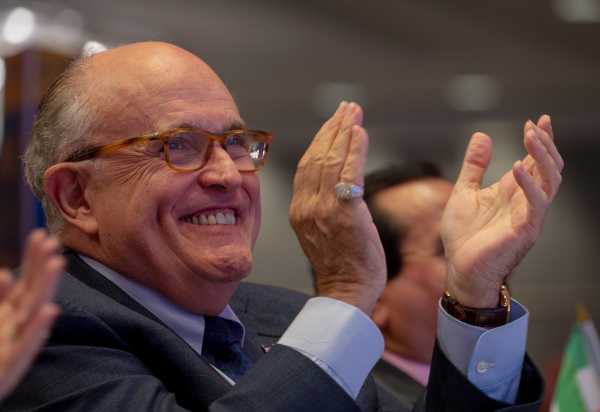 Even if Mueller finds evidence that he could use to charge Trump with a crime, the special counsel won't indict the president.
At least that's what Giuliani, Trump's lawyer, told CNN on Tuesday. In an interview, Giuliani said that Mueller's team concluded it cannot indict a sitting president based on existing Justice Department guidelines. "All they get to do is write a report," he said. "They can't indict. At least they acknowledged that to us after some battling, they acknowledged that to us."
If he's correct, that's a big deal. Investigators have already charged 22 people and companies with a crime, obtained five guilty pleas, and even imprisoned one person. But it's possible that Trump won't meet a similar fate even if it's determined he likely committed a crime. It's not yet known if Mueller has any evidence of that kind, though.
But Neal Katyal, who actually drafted the special counsel regulations, says Mueller could ask Deputy Attorney General Rod Rosenstein, who oversees the investigation, to indict Trump if needed.
"The Special Counsel regs, which I drafted, do NOT say DOJ policy must always be followed. They say that a Special Counsel can ask Acting AG (Rod Rosenstein) for permission to depart from DOJ policy and rules," Katyal tweeted on Wednesday evening. "If Mueller has the goods on Trump," he continued, "I think he will ask Acting AG to indict. The regs put a thumb on the scale in favor of Mueller doing so. If Rosenstein says no, it triggers a report to Congress-both majority and minority parties."
Let's be clear about what Katyal claims: Despite current Justice Department guidelines, Mueller could request to indict the president if he sees reason to do so — and Rosenstein could accept that recommendation.
If that scenario plays out, expect a massive legal fight between the president and the DOJ — the likes of which have never been seen before in modern American history.
Recall, though, that Mueller is only required by law to deliver a confidential report to Rosenstein. Rosenstein has no obligation to send the report to Congress or tell the public about it, which means that much of what Mueller uncovers may remain a secret.
Rosenstein, the DOJ's number two, could choose to make some or all of the report public, but he's only required to notify Congress if Mueller proposes some action that is "so inappropriate or unwarranted" under Justice Department rules "that it should not be pursued." So unless the special counsel does something Rosenstein finds objectionable, Rosenstein can keep the report under wraps.
But if Rosenstein did send the report to the GOP-led Congress, it could turn into quite the political spectacle. The highly partisan House of Representatives could choose to impeach Trump if there's something truly damning in the Mueller report, at which point the Senate would start a trial (yes, seriously) that could end up with a decision to indict the president.
If that happens, Trump must leave office, according to the New York Times, and Vice President Mike Pence becomes the new commander in chief.
Make no mistake: we're far, far, far away from anything like that. But the fact that we can even have a conversation like this "is astounding," as Katyal also tweeted.
Reports that contain Cohen's financial transactions may be missing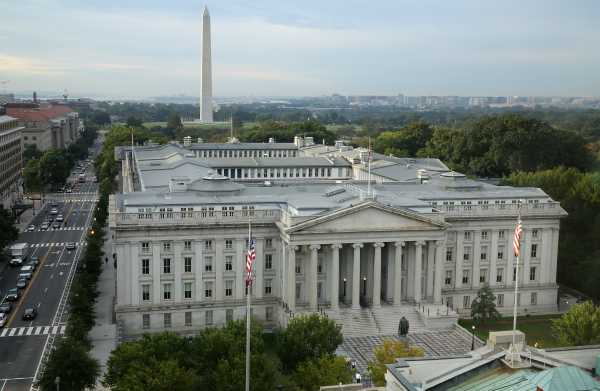 A stunning report by the New Yorker's Ronan Farrow indicates that something odd has happened to some of Michael Cohen's financial records. Cohen, if you recall, is one of Trump's lawyers and is widely considered his "fixer."
Here's what we now know: Two of three "suspicious activity reports" with details of Cohen's financial transactions have gone missing from a sacrosanct government database. That's not supposed to happen. Those records, filed by banks with the Treasury Department due to suspicions of a financial crime, should still be in the database for law enforcement officials to find.
One document leaked last week by an unnamed law enforcement official showed that Cohen received nearly $1 million from multiple companies from September 2017 to January 2018. Cohen marketed himself as someone close to Trump who could help organizations understand the president's thinking on important policy issues, and set up a shell company, Essential Consultants, to receive payments for his labor.
But that report also mentioned two other documents that were not yet public. Here's the thing: The law enforcement official couldn't find those two reports in the government database. Those missing records detail that Cohen received around $3 million in payments from other organizations, according to the New Yorker — three times more than outlets reported last week:
The fact that those reports went missing led the official to come forward. "I have never seen something pulled off the system," the unnamed official said to the New Yorker. "That system is a safeguard for the bank. It's a stockpile of information. When something's not there that should be, I immediately became concerned … That's why I came forward."
The Treasury Department launched an inquiry into the leak last week.
Benjamin Wittes, who leads the national security law website Lawfare, is skeptical of allegations of foul play. And even if there was a cover-up attempt, Wittes isn't sure removing the reports from the database would prove to be effective.
He continued later in the Twitter thread: "[W]ere such a data loss to be discovered—as I'm pretty sure it would be if such records were under scrutiny—and the destruction were intentional and malicious, that would likely be traceable. That's the sort of the thing prosecutors will find very interesting."
Perhaps there is nothing malicious afoot. Still, Cohen made a lot of money selling insight and access to Trump — a pretty swampy thing to do. Which brings us to …
Cohen was on a South Korean company's payroll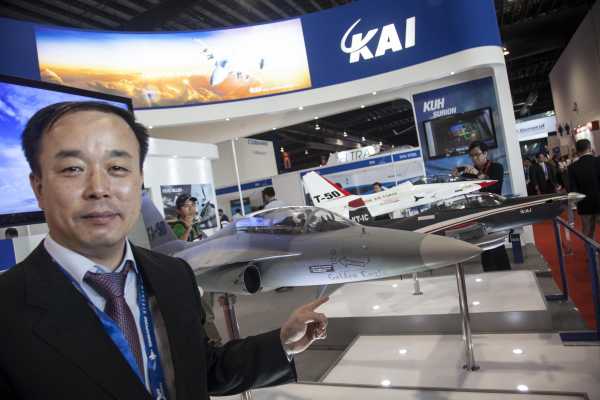 According to the Washington Post, the FBI is investigating Cohen's deal with a South Korean firm (KAI).
A California man claims he served as a translator between Cohen and the company, and that the South Korean firm paid Cohen $150,000 to help with "legal advice related to US accounting procedures." But as the Washington Post notes, "Cohen has no known experience in government accounting."
Mark Ko, the self-described translator, says the FBI interviewed him last week. If true, it likely occurred as part of the agency's ongoing investigation into Cohen.
KAI is owned by the South Korean government. It has partnered with US defense contracting giant Lockheed Martin on a bid for a US Air Force contract possibly worth more than $16 billion. KAI says hiring Cohen had nothing to do with that bid.
The South Korean company defended hiring Cohen, although it oddly claimed it didn't know Cohen had a connection to Trump.
Yeah, okay.
Cohen asked for $1 million to help with a Qatari-funded infrastructure project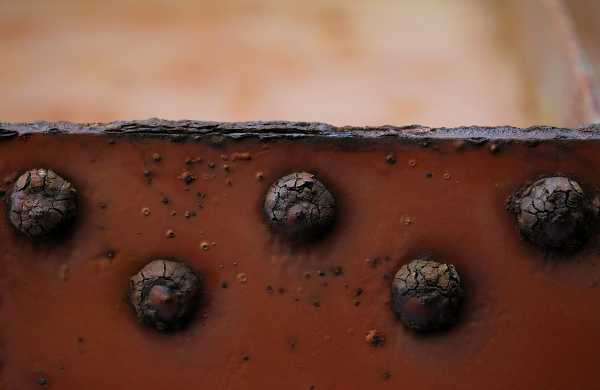 During his presidential campaign, Trump promised he would enact a massive infrastructure plan to help rebuild the creaking parts of America. After the election, Cohen apparently wanted to help with that — for a price.
On Wednesday night, the Intercept reported its interview with Qatari investor Ahmed al-Rumaihi.
It turns out that al-Rumaihi and Cohen spoke multiple times in December 2016 to see if they could reach a deal where Qatar would fund American infrastructure projects. Trump would like that, the Intercept reports Cohen claiming, because it would "show that Trump was already making America great again by bringing in foreign investment and creating American jobs."
But before Cohen could help make that happen, he apparently requested a $1 million fee. Al-Rumaihi never paid it, and the deal never went through.
Cohen denies all of it. "These falsehoods and gross inaccuracies are only being written in the hopes of maligning me for sensationalistic purposes. The truth will prevail and will ultimately be proven in court and not by pundits," Cohen told the Intercept.
But if this is true, it shows that Cohen repeatedly used his closeness to Trump for his own personal gain. And what's worse, Cohen tried to profit off of an infrastructure deal that, had it gone through, may have helped downtrodden parts of the United States.
It seems that the swamp has drained right into the president's inner circle.
A top Senate committee says Russia tried to help Trump win the 2016 presidential election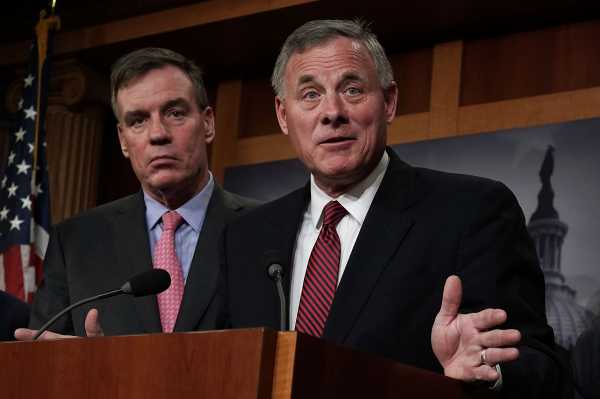 Russia tried to help Donald Trump win the 2016 election — and Russian President Vladimir Putin ordered his government to do so.
That's according to an official statement from the Republican-led Senate Intelligence Committee released on Wednesday. The committee conducted months of interviews with current and former intelligence officials to verify if American spies correctly assessed last year that Russia favored Trump and tried to sway the 2016 presidential election. It turns out the Senate panel agrees with the US intelligence community.
"Our staff concluded that the [intelligence community's] conclusions were accurate and on point," Sen. Mark Warner (D-VA), the top Democrat on the Intelligence Committee, said in a joint statement with the panel's chair, Sen. Richard Burr (R-NC). "The Russian effort was extensive, sophisticated, and ordered by President Putin himself for the purpose of helping Donald Trump and hurting Hillary Clinton."
They added that the committee had spent 14 months reviewing the evidence and saw no reason to dispute the intelligence committee's conclusions. "There is no doubt that Russia undertook an unprecedented effort to interfere with our 2016 elections," Burr said.
Back in January 2017, three US intelligence agencies concluded that Putin ordered an "influence campaign" against Clinton to help Trump. And in February, special counsel Robert Mueller indicted 13 Russians for working to help Trump win by sowing divisions via the internet, like running ads meant to stir up racial tensions.
That meant nothing to the president and his loyalists — including those in the House of Representatives who claim the Trump-Russia connection is a "hoax" and a "witch hunt." But now that a key Senate panel has backed the US intelligence community against Trump's attacks, the pro-Trump defense is much weaker.
That hasn't stop Trump from tweeting on Thursday — exactly one year after the Mueller investigation began — that he's still unhappy with the probe.
Happy anniversary, Mr. President!
Sourse: vox.com