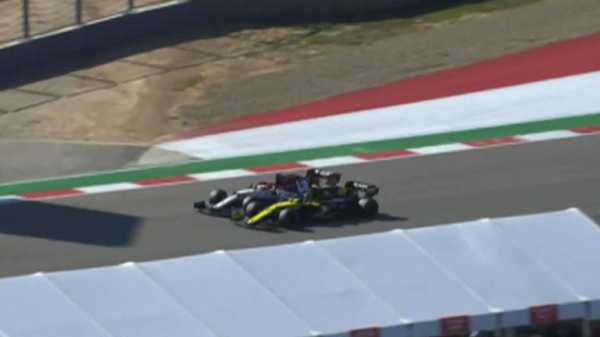 1:16 Kimi Raikkonen and Nico Hulkenberg battle in Austin.
Given Alfa Romeo seem to be one of F1's least competitive teams right now – perhaps only ahead of Haas and Williams – Kimi Raikkonen made a good fist of it at COTA. He rose from 17th on the grid to ninth after an impressive first stint, and then only finished a second off the top-10 after making ground following his second stop.
Rating out of 10: 7
"It was a long afternoon and for sure I've had better days," said Lance Stroll after a disappointing Sunday. Considering Perez's pace, and the fact Stroll started 14th rather than his team-mate in the pit-lane, the Canadian would have wanted a lot more from the US GP but a poor start dropped him back, while he failed to find any pace on soft tyres following his second stop.
Rating out of 10: 6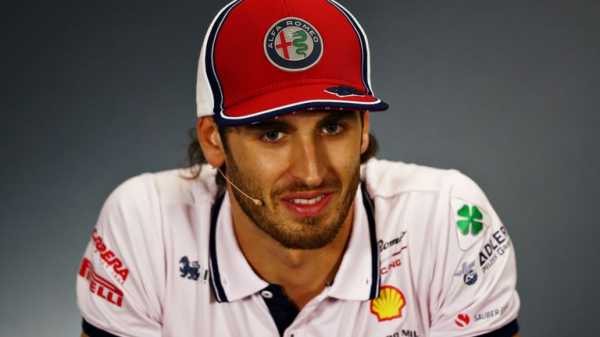 Antonio Giovinazzi deserves credit for beating Raikkonen in qualifying, but his race day wasn't nearly as competitive as the Finn, whose decision to start on the hard tyre helped him. Giovinazzi struggled on mediums, and then couldn't make up ground on softs after switching to a two-stop strategy.
Rating out of 10: 6
2020 can't come soon enough for Haas. Romain Grosjean, while out-qualified by Kevin Magnussen, was their lead car but was never in contention for points. "Everyone was passing me," said Grosjean about the end of his first stint. That quote could apply to many of Haas' races this year.
Rating out of 10: 6
Pierre Gasly was on course for points before sustaining damage when battling Sergio Perez in the closing stages. Maybe Kvyat's clash was revenge for his team-mate…
Rating out of 10: 7
George Russell maintained his qualifying streak over Robert Kubica – and that's about all the rookie can target at the moment. He finished two laps down, and didn't really get to battle with anyone in the race after his team-mate's DNF.
Rating out of 10: 6.5
Did Not Finish
Kevin Magnussen did well to qualify in 12th but like Grosjean, didn't have the pace in the race. He was running just ahead of the Frenchman before a brake issue led to him retiring. "It was a tough day in the office." Too right.
Rating out of 10: 6.5
Out-qualified again, but Robert Kubica actually passed Williams team-mate Russell at the start, before losing pace and then suffering a DNF due to a hydraulic issue.
Rating out of 10: 6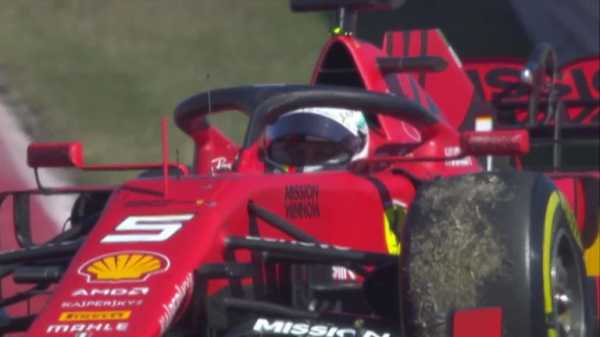 1:19 Sebastian Vettel is out of the United States GP after breaking his suspension at the Circuit of the Americas.
Not how Sebastian Vettel would have pictured his US GP going after lining up on the front row. Neither Ferrari had any pace at the start, and Vettel was passed by Verstappen, Leclerc, Hamilton, Norris and Ricciardo on the first lap. He was frustrated running seventh before that bizarre suspension failure.
Rating out of 10: 6.5
Sourse: skysports.com