Liam Cahill hasn't the most impressive record against Cork at U21 level, either inside or outside the whitewash.
On top of the heavy beating endured in last month's Munster decider, the current Tipperary manager also came up short against the Rebels during his three years hurling with the county U21 side.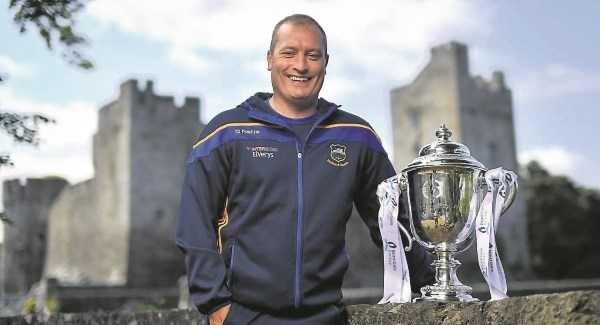 In 1996, Cork won their Munster semi-final meeting on a scoreline of 2-18 to 1-12. The margin was much closer a year later, the Rebels edging the Munster final by 1-11 to 0-13. 1998 was the most one-sided of the clashes, Cork finishing 14-points (3-18 to 1-10) clear of the Premier in a provincial decider.
The middle fixture is the one which stayed with Cahill, considering he was the most prominent figure of that Tipperary U21 team having picked up an All-Star for his senior exploits a year earlier.
"The '97 Munster final is the one I remember, it was our chance. We were a minor team that had failed three years previously and there were big expectations about us. That U21 team was to win the Munster final and you could see why with the quality they had in later years."
Part of those Cork teams, which managed back-to-back All-Irelands in 1997 and '98, the last time the county was successful at this grade, were Dónal Óg Cusack, Diarmuid O'Sullivan, Wayne Sherlock, Seán Óg Ó hAilpín, Neil Ronan, Timmy McCarthy, Joe Deane and Ben O'Connor.
Cahill sees many similarities between the '97/98 classes and the current crop.
"This Cork team has equally as many household names already, you're talking about Shane Kingston, Mark Coleman and Darragh Fitzgibbon. Without a doubt, it's every bit as high profile and well-loaded, as per ability, as the '97 team.
His charges felt the full force of this Cork team's ability on the evening of the Munster final – eight points adrift after 22 minutes and 13 behind at the finish. Yet Cahill knows first-hand how difficult it can be to again reach those heights, against the same opposition, twice in the one campaign.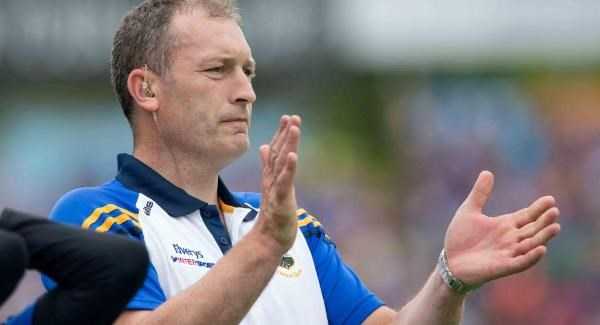 Two years ago, the Tipp minors, with Cahill at the helm, walloped Limerick in the Munster final by 17 points.
They met again in the All-Ireland final, the gap shrinking to seven, with only the minimum between them at the break.
"A lot of good Tipp and Cork teams, and good teams from other counties, would have had great expectations coming into the U21 championship and for one reason or another, you don't perform, you're gone and it's over.
"So we're delighted to be getting a second chance. It's the first time in history that we're getting a second chance to redeem ourselves. It's definitely a lot easier to prepare a team than when these guys were at minor two years ago and the shoe was on the other foot."
Having worked with these players at minor level, the manager is still at odds to explain why they were so off-colour at Páirc Uí Chaoimh on July 4.
"I'd never had that before. It was a totally new situation for me, especially in the aftermath of it as to how we could have been so poor and so flat. That's not to take from Cork. Cork were awesome on the night. There's a very, very high possibility they could do the same to us on Sunday, but we just felt on the night we weren't where we needed to be. For us, we will have to have our energy levels through the roof to be able to match Cork in terms of physicality, support-play, the angles at which they run at and their speed. We need to ask better questions of Cork than we did the last time."
In a summer where the county's seniors were gone by June 10, there is pressure on those coming behind them to suggest the future could be brighter than the pressure.
"A county is judged on its senior team and our senior team didn't perform to its capabilities this year," Cahill continued.
"It does give Tipp people some bit of hope that there's new blood coming to, maybe, look at as alternatives to some of these boys on this senior team that are in the twilight years, 27, 28, 29, 30-plus. It's funny to be saying that's the age group to be coming under pressure at senior inter-county hurling, but that's the way it kind of is. Before, you'd get away until 34 or 35 even, but that day is gone. You have to keep the conveyor belt coming."
Sourse: breakingnews.ie