Phil Healy is the toast of Irish athletics today after breaking one of the country's blue riband national records.
The Bandon AC athlete set a new women's 100m national record of 11.28 seconds at the Dublin Championships in Santry, taking a large chunk off the long-standing Irish mark in the process.
The previous record of 11.40 had lasted eight years, set by Ailis McSweeney in Liege in 2010, equalled by Amy Foster in Florida four years ago.
Healy's new standard took a full 0.21 seconds off her previous lifetime best of 11.49 from the 2014 Irish Track & Field Championships – and she followed it up within quarter of an hour by setting a new outdoors 400m PB of 52.63.
The Bandon AC athlete's best legal time of the year had been 11.55 clocked in Belfast in April, though she had a wind-assisted 11.16 to her name at a "wind sprints" meet at the Waterford RSC organised by Club TLG last month – one of three occasions this year where she had gone faster than the Irish record, without a new record being set due to wind advantage.
Last night's record was aided by a tailwind of +2.0 – the highest allowable under IAAF regulations – and puts her joint 12th in the European 100m lists for 2018.
Speaking to breakingnews.ie, the 23-year-old sprinter currently based at Waterford Institute of Technology felt "the signs were there for a quick time", and that major work with coach Shane McCormack is coming to spectacular fruition.
Healy also feels it is a good boost for Ireland's relays programme now that another generation is coming up, and will be taking in the Cork City Sports and Irish Nationals as part of a busy programme ahead of the European Athletics Championships in Berlin in August.
The Corkwoman provided one of the few high points for the Irish team at the World Indoors in Birmingham earlier this year by reaching the semi-finals of the 400 metres – one of three distances in which she excels – in the aftermath of being voted European Athlete of the Month for January.
Will Downing spoke to her after her record-breaking sprint.
Q: How does it feel this morning to be the new Irish record holder over 100m?
[social=twitter]https://twitter.com/philhealy2/status/1004448996851634177[/socia]
Phil Healy: Great. Every athlete wants to get a senior national record. It was a long-standing record, so I'm delighted to now have broken it and raise the standard of sprinting in Ireland. There is great upcoming talent within the Irish ranks, so it bodes well for relays etc.
Q: Are you surprised at breaking the Irish record by such a margin? Had you been actively chasing the record?
PH: Not surprised as I had dipped underneath the NR three times this season already. However, on each occasion the wind was over the legal limit. The 100m was always about dropping down the distance and having a bit of fun.
Still mixing it up on race days between 100/200 and 100/400. So certainly not chasing the standard.
Q: How do you manage to stay so versatile across 100-400m?
PH: My training focuses on strength and speed, as the foundation and we will build endurance and speed endurance on top. So it is always easy to drop down the distances when I'm fresh.
Q: Two PBs on the same night over different distances – do you think something like this has been coming?
PH: The signs were there. We just needed the right conditions. Execute the race and the times would come.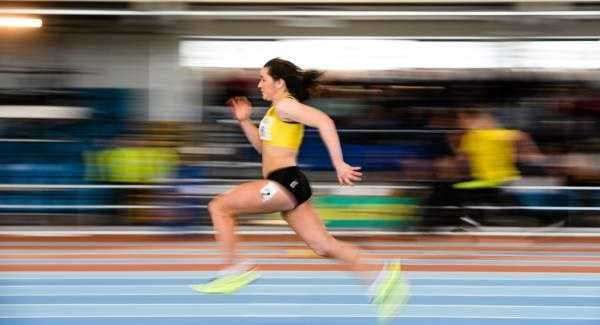 Q: Have you any preference regards distance?
PH: At the moment the 200 is my favourite, but it changes regularly.
Q: How is Shane McCormack's coaching bringing the best out of you?
PH: Shane knows me so well. He knows what works, when it works, what I respond to and when to tweak sessions if I'm not feeling correctly, as has been in the past week or so.
We have a great squad in Waterford, feeding off Shane's work. Great atmosphere within the squad bringing out the best in everyone.
Some great results coming within the squad, with recently 19-year-old David McDonald running 10.52, 21.26, 48.50 and two World Junior standards – another athlete versatile over the three distances.
Q: What is on the schedule for you ahead of the Europeans?
PH: Geneva this weekend, France the following (weekend). Then return and race the Irish circuit in July, with Cork City Sports, Morton Games and Nationals, before it's time for Berlin.
Sourse: breakingnews.ie