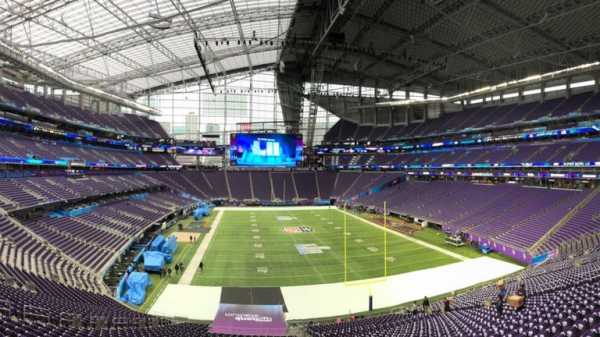 At the midway point of Super Bowl week, building up to Sunday's big game between the New England Patriots and Philadelphia Eagles, Sky Sports' NFL Editor David Currie guides you through the madness of Media Week in host city Minneapolis…
There's nothing quite like the spectacle of the Super Bowl!
So I have been told, or at least led to believe through my 20 years watching the NFL and, in particular, its showpiece finale.
But, this Sunday, will be my first ever live Super Bowl experience. And, as I'm finding out since arriving in Minneapolis a week before kick-off, the chaos, drama and excitement isn't just limited to the events inside the stadium come game day.
Sunday
Straight away I'm out of my depth! 8.50am flight out of London.
As anyone who know me will testify to, I'm not much of a morning person, and so a 5.30am alarm call is not the ideal start, even for a trip of a lifetime.
Some ill-advised snoozing later and I'm the last of the Sky Sports NFL team through security. Not meaning to stray too far in my sporting analogies (but, as it's baseball, so surely acceptable as I'm in the US) – strike one!
Once we'd finally boarded our second flight, some Minneapolis locals kindly informed us of the freezing -7c conditions that awaited us, classing such temperatures as "normal" and "good for this time of year".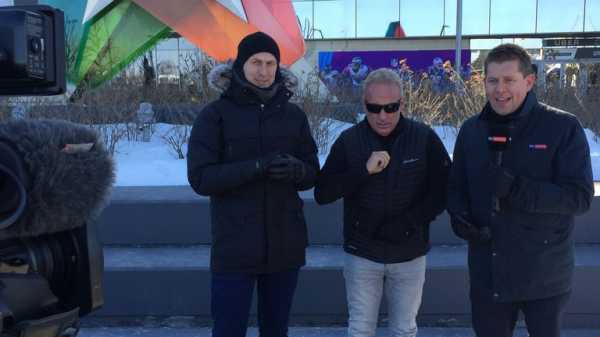 Normal it was not. A late evening arrival adding further to the Baltic conditions and we darted straight for the hotel.
Buffalo wings ordered for dinner…. Too spicy. Strike three!
Monday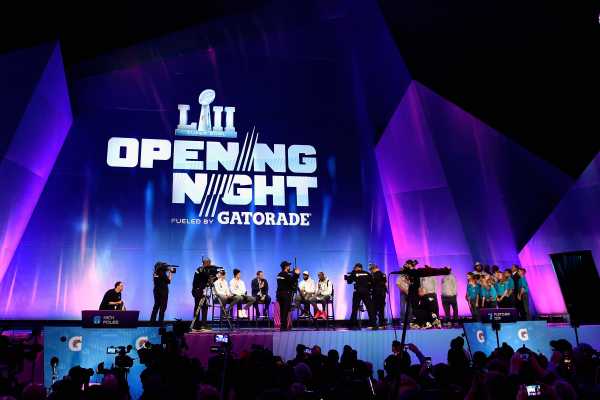 The Super Bowl LII festivities are underway in Minnesota ahead of Sunday's game
This is where the true chaos of Super Bowl week commenced!
It began with a trip to pick-up our Super Bowl media credentials, and a slight scare surrounding my game-day access. It was all sorted out in the end, though no thanks to Neil Reynolds' plan not to tell me and see me suffer. Cruel.
Karma would come back around for Neil though, with a conveniently cropped photo of the 'new' Inside the Huddle team that 'somehow' made its way onto the @SkySportsNFL twitter page. Watch daily episodes – 6.30pm, Sky Sports Action.
This was one first that I was able to share with the more Super Bowl savvy members of the crew. Never before have the biggest names in the NFL – playing and broadcasting – been required to network within metres of an indoor theme park.
Talking of networking; the evening was reserved for Media Night. This is where anyone, literally anyone, could ask Tom Brady and co a question, literally any question – dressed as a shark, in a wedding dress – within a 60-minute countdown clock, if you can get to them through the media scrum.
Leaf's story is a fascinating one, with his career forever compared to that of Future Hall of Famer Peyton Manning's. The pair were the top two picks of that draft 20 years ago, with many observers even grading Leaf as the better prospect coming out of college.
The Indianapolis Colts ultimately made the correct call to go with Manning at No 1 – he'd have 18 years in the NFL and a staggering 539 touchdowns, compared to just three as a player for Leaf, who'd throw only 14 TDs to 36 interceptions.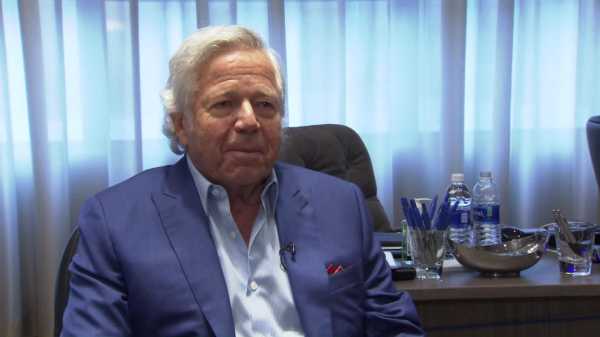 Robert Kraft says it is his 'belief' that Tom Brady and Bill Belichick will be at New England Patriots next season
In other sporting news, Richard Graves – fresh from an exclusive sit-down interview with Patriots owner Robert Kraft – put in an abysmal performance in the Sky Sports NFL basketball competition in the mall arcade, taking somewhere upwards of 50 attempts to finally get the ball in the net and win himself a much-sought-after prize.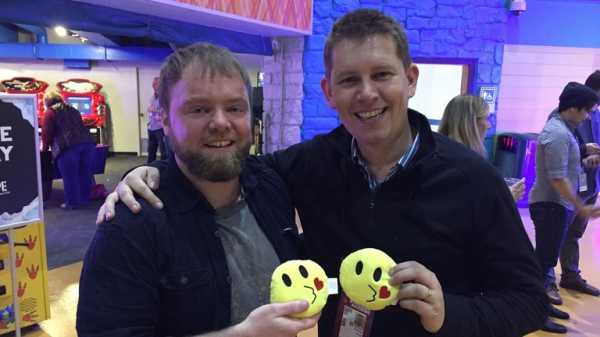 Wednesday
Wednesday started with Neil Reynolds conducting a one-on-one interview with Philadelphia Eagles' British-born running back Jay Ajayi – tune in to our Super Bowl build-up from 10pm on Sunday to watch in full.
There had been dealings overnight in the NFL too, with Kansas City Chiefs quarterback Alex Smith being traded to the Washington Redskins, netting himself a cool $23.5 million per year and $71 million in guaranteed money. Smith had been circling near our Inside the Huddle set the day before, but stopped short of giving us a scoop.
Meanwhile, Washington's outgoing QB Kirk Cousins was also spotted, in the somewhat less glamorous surroundings, queuing for his lunch in the mall like a 'normal' person. He's surely set for a big payday sometime soon too. But where? Cleveland? New York? Denver?
@SkySportsNFL are in Minnesota all week – follow us for live video and a flavour of the madness.
For 90 minutes of Super Bowl LII build-up from US Bank Stadium with Josh Norman, join us on Sky Sports Action and Mix from 10pm on Sunday.
Sky Sports Main Event joins us at 11pm and the action kicks off at 11.30pm (GMT), including the half-time show featuring Justin Timberlake.
Also See:
How to watch Super Bowl LII
Top 10 greatest Super Bowls
Super Bowl QUIZ
NFL videos
Sourse: skysports.com