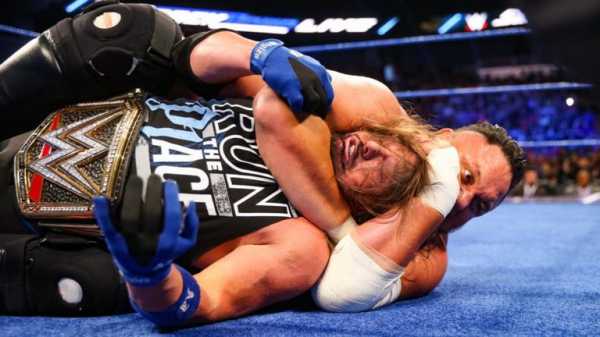 1:04
Samoa Joe's long wait to become WWE champion could come to an end at SummerSlam on Sunday night
In one of the most highly-anticipated matches at SummerSlam, Samoa Joe will be challenging AJ Styles for the converted WWE title.
After failing to win the Universal title from Brock Lesnar last year, could now be the time for the Samoan Submission Machine to finally win his first major title in WWE?
Since being drafted to SmackDown in April, everything Joe has done up until this point has made you believe the time is right for him to become world champion.
From his imposing figure to his ferocity in the ring – should Joe defeat Styles at SummerSlam, rest assured the WWE title will be in safe hands.
We've come up with five reasons why it's time for Joe to rise to the top of WWE…
He's a legitimate champion in the making
When you mention Samoa Joe's name to any fan or critic there is no sugar-coating it, you will immediately grab their attention. During Joe's run as NXT champion two years ago, within a split second you realised business had picked up.
Joe's presence alone brings legitimacy to the WWE title. In AJ Styles' run as champion, he has beaten Jinder Mahal, Rusev and Shinsuke Nakamura – but there is just something about Samoa Joe that screams "put the title on this monster heel!"
You take one look at Samoa Joe with a championship on his shoulder and you wonder to yourself who is capable of taking the title away from him. Joe brings dominance through his persona, his unique look and MMA fighter characteristics. His deadly Coquina Clutch finisher is the icing on the cake for this all-round champion in waiting.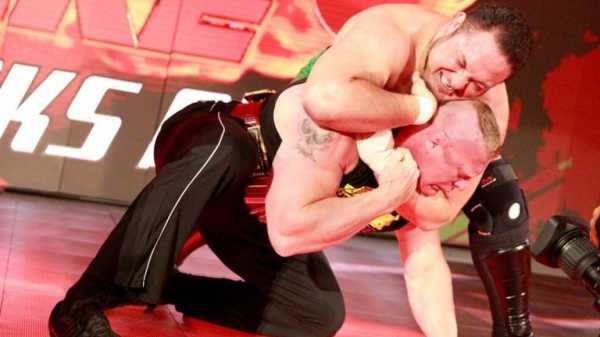 It's well overdue
It's amazing to think that Joe has been on the main roster for well over a year and is yet to hold championship gold. During his feud with Brock Lesnar the rumour was the program between the two was only initially supposed to be a 'one and done' match.
But due to Joe's impressive performances in his backstage segments with Heyman and Lesnar, his fantastic brawl with The Beast on Raw and his brutish attitude, their feud was extended so that Joe was added to a SummerSlam fatal-four-way championship match.
In a display like that, with the spotlight so bright, you felt a future title run was a certainty for Joe.
Despite not being a champion on the main roster as of yet, he has managed to keep himself relevant which is not easy considering he is yet to taste championship success.
That shows you the operator we're dealing with – a first-class superstar who knows what his character is all about and manages to find a way to keep his name on everyone's lips even through adversity.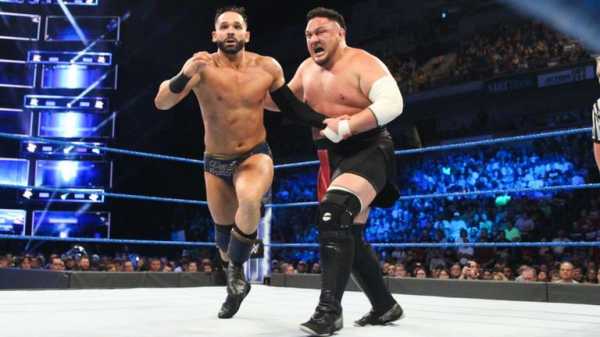 He is an unbelievable in-ring competitor
What Joe brings to the squared circle is like no other. There isn't too many around that can mix it up the way Joe can and in the process make his opponent look like he was not worthy to share the ring with him in the first place.
If you want a methodical but precise beatdown, Joe can do it. If you want a 20-minute wrestling masterclass, Joe is your man. If you want a three-minute match where Joe and his opponent look equally as good, you can count on Joe.
Before Samoa Joe was announced to be AJ Styles' challenger for the WWE title at SummerSlam, he was involved in a mini-feud with Tye Dillinger and R-Truth. Two matches were not a lot of time to be given but they were able to produce the best match possible with the allocated time.
Right from the get-go the match with Dillinger was full of intensity and willingness to put on a quality match. By the time he locked the Coquina Clutch on, you were at the edge of your seat due to the pace and structure of the match. Much like his tussles with Lesnar, you were left you wanting more.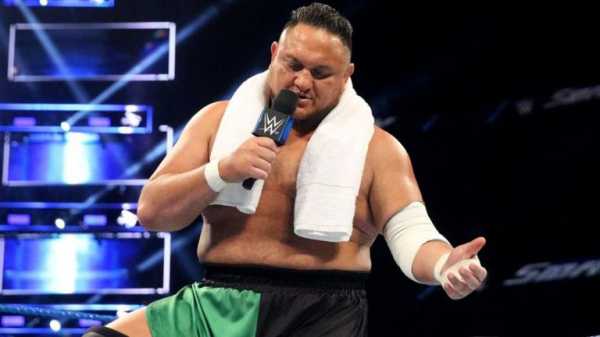 He has incredible promo ability
Joe is arguably in the company's top five when it comes to his ability to cut a meaningful and believable promo, which is a vital asset you have to have if you're to be considered not only a top performer but a great world champion in the industry.
From the moment Joe gets on the microphone, he grabs the audience's attention and those watching at home. You feel the emotion in every word Joe says – through his unmatched delivery and his effortless ability of being able to control his voice range when necessary.
He knows when to up the decimal levels when required and through his facial expressions, he is able to tell a story.
Similar to Paul Heyman and The Miz, Joe is able to sell you on a match and make it one of the biggest must-see matches through his promo, which is a special – and vital – skill to have in your arsenal.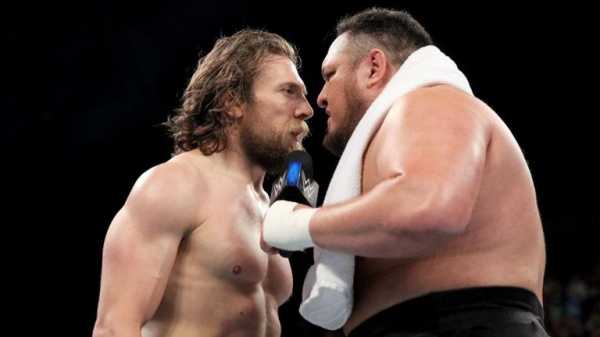 The mouth-watering high-profile match-ups
No matter the outcome of Joe's match with Styles at SummerSlam, the likelihood of the feud continuing on the next couple of pay-per-views is a safe bet.
With Joe's run of terror with the WWE title in full swing, the potential match-ups for his crown makes for good reading. If Daniel Bryan's match with Joe on SmackDown two months ago on is anything to go by, then a world title feud between the two could easily be one of the stories of the year. It would be a wrestling clinic with two of the very best in this business going at it for the biggest title in WWE.
Another possible challenger would be Randy Orton, who is having a career resurgence at the moment.
It's not common for WWE to have a heel vs heel program for the world title but down the road Orton could easily slot into a role as a tweener and still keep his heelish traits in what would be a first-ever meeting between the two and a match between two of the most destructible forces in WWE today.
SummerSlam takes place live on Sky Sports Box Office at midnight on Sunday night.
Also See:
Book WWE SummerSlam on Sky Box Office!
Samoa Joe: Biggest match of my career
SummerSlam: Booking Lesnar v Reigns
Kurt Angle hopes for final WWE title run
Sourse: skysports.com