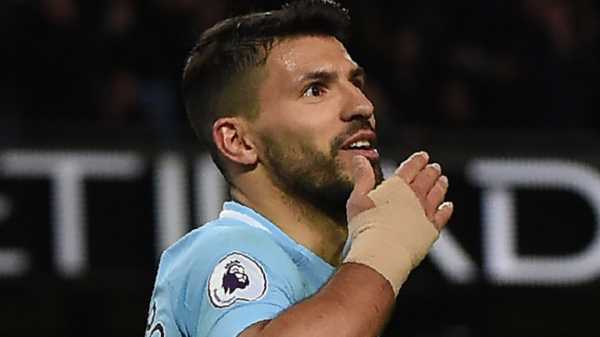 The race for the Premier League Golden Boot is heating up after Sergio Aguero's four-goal haul against Leicester, although Harry Kane remains top.
The Argentine scored each of his goals in the second half of Manchester City's 5-1 victory, taking him level with Liverpool's Mo Salah with 21 goals in the league this season.
Raheem Sterling (15) and Jamie Vardy (12) also scored in the first half at the Etihad Stadium on Saturday evening, and occupy fourth and fifth spots of the table.
But Tottenham frontman Harry Kane still leads the way with 23 goals, adding another to his tally as Spurs beat Arsenal 1-0 in the north London derby earlier on Saturday.
Race for the Golden Boot
| | | |
| --- | --- | --- |
| Player | No. of goals | No. games played |
| Harry Kane | 23 | 26 |
| Sergio Aguero | 21 | 22 |
| Mo Salah | 21 | 25 |
| Raheem Sterling | 15 | 25 |
| Jamie Vardy | 13 | 26 |
| Romelu Lukaku | 12 | 25 |
| Roberto Firmino | 11 | 25 |
| Alvaro Morata | 10 | 20 |
| Wayne Rooney | 10 | 22 |
When discussing the race for the Golden Boot after Man City's win, Shay Given questioned if Kane will be happy to stay at Spurs if trophies do not start coming their way, and believes that Aguero is under-rated.
"He's had to lead the line because he's the only recognised striker Man City have since Gabriel Jesus has been injured and I think he's done that phenomenally well," the goalkeeper told Sky Sports.
"It is interesting that Kane is top of the group and we were talking off-air about how happy Kane will be to stay there. Aguero will probably win some trophies this year, but will Kane be happy to stay at Tottenham? He will be in the running for the Golden Boot but he will want to win trophies too.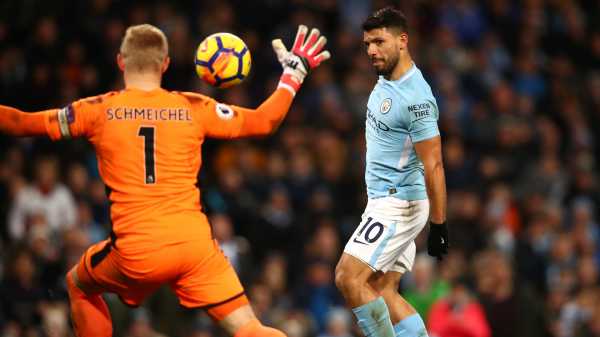 "But what a player Aguero is. He should be in the PFA team of the year this year, he is such a great player. For whatever reason, people don't give him the credit he deserves."
Redknapp also praised Aguero for his haul after starting fewer games than the players around him in the list but reiterated the importance of winning trophies.
"I think the reason you have to congratulate him is because he hasn't played a lot of games. Sometimes Pep has played Jesus up front and he has had to sit on the bench," he added.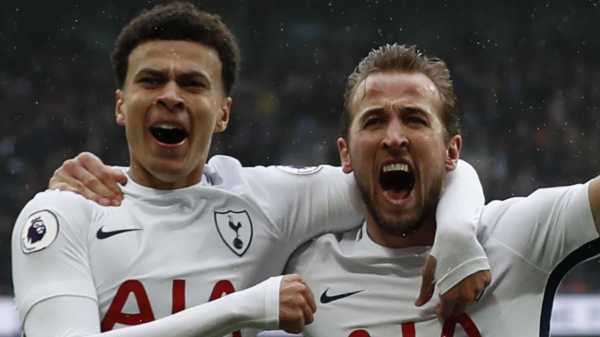 "There were question marks over whether he would be here this year and if he buys into the pressing from the front that Pep wants but he does now. He understands it as well as anyone what the manager wants from him.
"I think the difference from Harry Kane and him is that Aguero will win trophies – he could win four this season – and that is what you want as a player."
Also See:
Aguero grabs four in big City win
Kane soars as Spurs edge Arsenal
Pep hails 'special' City duo
Five stats to tell your mates
Sourse: skysports.com