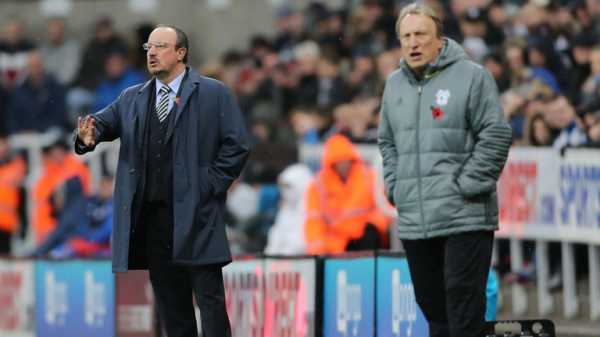 Neil Warnock and Rafa Benitez go toe to toe when Cardiff host Newcastle in the Premier League on Saturday afternoon – live on Sky Sports Premier League – but what kick-started their unlikely feud?
"When you are a foreign manager like Rafa Benitez, you probably don't give two hoots about what Sheffield United think."
It was these words from Neil Warnock in 2007 that highlighted the animosity that the then-Sheffield United manager felt towards the then-Liverpool boss.
Benitez's Liverpool had all but secured a top-four spot by May 2007, and were looking towards a Champions League final against AC Milan, having dispatched Chelsea in the semi-finals on penalties.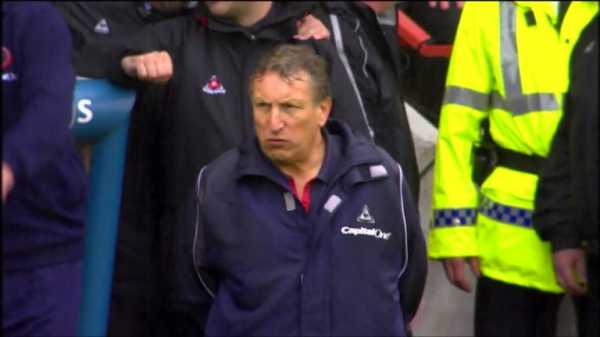 3:59 The story of Sheffield United's relegation in 2006/07
And with the European final in Athens looming – albeit some 18 days away – Benitez opted to field a weakened side against a relegation-threatened Fulham on May 5.
A Liverpool starting XI which featured Gabriel Paletta, Emiliano Insua and Mark Gonzalez – but also Pepe Reina, Sami Hyypia and Xabi Alonso – ended up losing 1-0 to Fulham, who went on to secure Premier League survival at Sheffield United's expense eight days later, on the final day of the season.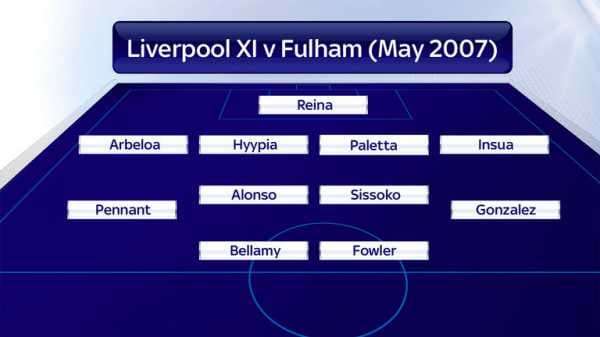 It was a dramatic final day which saw Warnock's men lose 2-1 to Wigan, while West Ham famously beat Manchester United 1-0 at Old Trafford thanks to Carlos Tevez's winner. Fulham themselves lost at Middlesbrough but were safe thanks to Sheffield United's defeat.
And while Warnock took offence to the weakened side Manchester United fielded against West Ham – Sir Alex Ferguson's team were looking towards an FA Cup final against Chelsea – it was Liverpool's team against Fulham which appeared to have a lasting impact on the Sheffield United boss.
"What goes around comes around and maybe Chelsea will win the FA Cup and AC Milan the Champions League," Warnock said in the aftermath of Sheffield United's relegation.
"I was disappointed at United's team… I think Sir Alex sold me a dummy in midweek when he said he would field a strong team. He has his own reasons, though. Maybe the FA Cup final next week is more important to him.
"It's a long journey to Fulham [for Liverpool], so the players are probably better off at home with their feet up. You are bound to feel bitter about the circumstances in our relegation but it's not going to get us back in the Premiership."
Such ill-feeling is perhaps understandable when interviewed immediately after seeing your club relegated from the Premier League, particularly with questions also surrounding Tevez's eligibility to play for West Ham around the time of his heroics.
The rivalry rumbled on the following year, when Benitez was asked about Warnock in April 2008 and first hinted at legal action, saying: "Somebody told me [about Warnock]. We knew he was bad as a manager and prehistoric, but we didn't know he was a person like this. I will speak to my lawyer. We don't need to waste time with him."
Benitez v Warnock head-to-head
| | Rafa Benitez | Neil Warnock |
| --- | --- | --- |
| Meetings | 5 | 5 |
| Wins | 4 | 0 |
| Draws | 1 | 1 |
| PL games managed | 265 | 75 |
| Major honours won | 9 | 0 |
| Promotions | 3 | 8 |
But the bitterness felt towards Benitez did not fade within Warnock even years later, stating in 2011 that he would always carry a grudge against the Spaniard.
"I don't hold a grudge against Liverpool. Liverpool is a fabulous club," he said, speaking as QPR boss before their match at Anfield – his first since managing at Bramall Lane.
"[But] I was disappointed in Benitez. I've always got on with the previous people and Kenny Dalglish is fantastic. But I'll never forgive Benitez for playing what wasn't even a reserve team.
"I'd understand it if the Champions League was the following week, but it was 18 days away. He didn't give two hoots."
The pair were then reacquainted when Warnock's Leeds faced Benitez's Chelsea in a League Cup quarter-final in December 2012.
As previously alluded to, Warnock revealed that Benitez's solicitors were threatening legal action against him if he continued his accusations of the Spaniard lacking sportsmanship. In response, Benitez admitted that he had considered suing Warnock, but had forgotten that come the 2012 meeting, which Chelsea won 5-1 at Elland Road.
Benitez said: "Every person has their ideas of each other. I'm professional and will try to do my job and won't be involved in anything, but what I will say is that the league is 38 games and not just one match.
"I saw that he said he has an email from me threatening to sue him, but I don't remember. It's true, but I didn't remember it."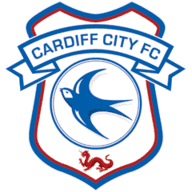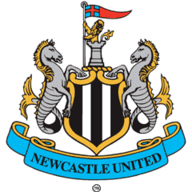 Cardiff vs Newcastle
August 18, 2018, 11:30am
Live on
Get Sky Sports Get a Sky Sports pass
And now that brings us to the pair's current clubs. Cardiff City and Newcastle United. Their first meeting at their respective clubs in November 2016 saw Warnock's mood change somewhat, as he praised Benitez for sticking with Newcastle despite dropping down from the Premier League.
"He comes to Newcastle and sees them relegated but sticks with them," he told BBC Radio Wales Sport. "You have to give him credit, he was at Real Madrid a year ago.
"He thinks it is a special club and it is. I have to say how much I admire Rafa at the minute. To stick with it, a man of his stature, from Real Madrid to Newcastle United and relegation and to stay.
"I know he will be on a good salary, but it is not money that motivates you at our stage in our careers. It is wanting to win things."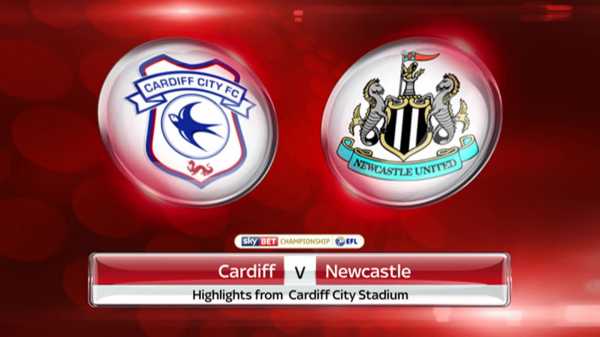 Highlights of the last game between Cardiff and Newcastle in the Sky Bet Championship
And Warnock did address the reason which started the feud, stating: "What has gone on in the past, I don't think that is going to go away, really. I was disappointed at the time in his team selection, but that is gone now."
When they last met in April 2017 in the penultimate game of the season, Newcastle had clinched automatic promotion to the Premier League four days before, and needed just a draw with Cardiff to keep the pressure on then-league leaders Brighton. It was a scrappy encounter at the Cardiff City Stadium although goals from Christian Atsu and Isaac Hayden secured a 2-0 win for Benitez's side.
They went on to win the Sky Bet Championship by a point and, a year later, Warnock's Bluebirds followed with their own automatic promotion. It now sets up another Benitez v Warnock showdown live on Sky Sports Premier League and whether their acrimony has truly ebbed away or not, we will find out on Saturday.
Also See:
Premier League video
Fixtures
Table
Live on Sky
Sourse: skysports.com